Apache Trail
Catci, Roosevelt Dam, and the Tonto National Monument
Mileage
16 miles (26 km)
Duration

The duration is an estimate of a one-way drive and does not include any stops or side-trips.

22 minutes
Seasons

The seasons listed are the best seasons for this scenic drive. If Winter is not mentioned, the road may be closed during the winter.

Spring, Summer, and Fall
Roadways
Arizona Highway 88

Gravel Roads

Yes
Forest Passes

Some of the adventures on this scenic drive require an admission fee that these passes cover. Please read the drive description for more information.

Tonto National Forest Passes
Services

The cities or towns listed have either Food or Services such as gas, hotels, pharmacies, etc.

Apache Junction, AZ

▼

, Gold Canyon, AZ

▼

, San Carlos, AZ

▼

, Fountain of the Sun, AZ

▼

, and Sunset Trail Ranch, AZ

▼

Rating

3.2

average from

14

votes

My Drives

Track your favorite scenic drives by selecting those which you want to take and those that you have taken. Using your free account, simply sign in and select My Drives.
Our free Road Trip Planner will reverse the route and include the places of interests. Click the "Add to Road Trip" above to start planning your next road trip.
Send this link to your phone. Standard text messaging rates apply.
() -
Get directions from your start address to the beginning of and including this scenic drive. Choose either an alternate ending or same as start.
Have more destinations? Use our free Road Trip Planner to completely plan your adventure. Click the "Add to Road Trip" above to start planning your next road trip.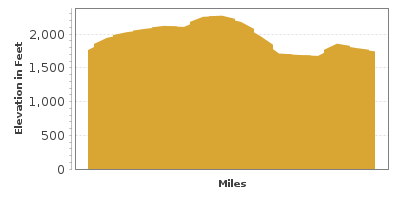 Description
Theodore Roosevelt stated that this was "one of the most spectacular, best-worth-seeing sights in the world." Ranging from Saguaro Cactus forests, the cooler Superstition Mountains, Theodore Roosevelt Dam and the Tonto National Monument consisting of two cliff dwellings from the 1300's and more.
The scenic drive starts in the town of Apache Junction. To reach it from Phoenix, head west on Main Street. After the AZ-202 entrance, it will become the Apache Trail until you turn left onto AZ-88.
Heading northeast on AZ-88, you leave all traces of the city behind. On the way, consider stopping at the Goldfield Ghost Town (M1). Tour the historic Gold Mine, witness an old west gun fight or take a ride on a narrow gauge railroad. Shortly after, you arrive at Lost Dutchman State Park (H1) which offers many hikes a varying length and difficulty into the Superstition Wilderness and Tonto National Forest. Vast expanses of outstanding beauty, cactus, rocky outcrops, and sighting a coyote, javelina, jackrabbit, or mule deer await. The park has camping and picnic shelters. The park is named after Jacob Waltz who is said to have found a gold mine in the 1800s, but never told anyone the location and so far, has never been found.
If your aim is to find the gold, Weavers Needle Vista (V1) is a few miles up the road and offers an exceptional view for prospectors trying to find Jacob Waltz's legendary mine. The striking, 4553 foot Weavers Needle itself is a lava plug that jets up into the sky and is popular for rock climbers.
Entering the Tonto National Forest, the road now goes twists a forest of saguaro cacti. Seven miles into the drive, you arrive at Canyon Lake whose magnificent beautiful blue hue glistens in this desert landscape can be seen from Canyon Lake Vista (V2). The four lakes in this region were created when the Salt River was dammed in 1911, and today, the lakes offer a variety of recreational opportunities, including swimming (Acacia Picnic Area)), boating (Palo Verde Recreation Site), fishing (Boulder Creek Recreation Site), romantic cruises, and picnicking.
The road twists along the Canyon Lake and comes down into Tortilla Flat. This town was a Hollywood set in its past. Just after Tortilla Flat, the road turns to dirt (the rest of the trip is not depicted on our map above).
If you don't mind graded dirt roads (and aren't in an RV), the road continues to Fish Creek Canyon. A one-lane, cliff-hanging road descends more than 1,000 feet — the most scenic and adventurous portion of this drive. Don't miss the short hike to Fish Creek Vista where you can enjoy the serenity of the rugged canyon. Hikes both up and downstream Fish Creek offer an opportunity to wade, scramble over rocks, taking in the splendor of sheer cliffs and interesting plants.
The road follows many creeks and streams until Apache Lake. Stop at Apache Lake Vista (V3), or enjoy fishing, water skiing or boating on Apache Lake surrounded by Goat Mountain and the Painted Cliffs of the Mazatzal Mountains. If you're lucky, you may see eagles, ospreys, and even red-tailed hawks. From here, the road quickly descends down to the marina where you will find services such as gas, lodging and food.
As you continue along the AZ-88, pavement begins as you arrive at the Theodore Roosevelt Dam. Built between 1903 and 1911, at 300 feet tall it is still the largest masonry dam in the world. You can learn more about the dam and how it revolutionized Arizona at the Roosevelt Lake Visitor Center (I2).
Beyond the dam, Theodore Roosevelt Lake is impressive in this desert landscape. Enjoy tranquil beaches, camping and water-based recreation in an area a little less crowded than other lakes with easier access.
5 miles east on AZ-188 you arrive at the Tonto National Monument (A1) which preserves the ruins of two cliff dwellings established by the Salado Indians in the 1300's. The 20-room Lower Cliff Dwelling is well-preserved and open to visitors. It can be accessed by the half mile Lower Cliff Dwelling Trail. The 40-room Upper Cliff Dwelling can only be visited by a 3-mile round trip ranger-guided tour reserved in advance. Three or four tours are given weekly. Tours are limited to 15 people and often fill quickly; call (928) 467-2241 for reservations. The Visitor Center features a small museum, video presentation and picnic area.
The entire drive ends in Globe, where you can continue onto Show Low, or to return back to Phoenix, head west on US-60, where you will want to take the Queen Creek Old Tunnel (T1) and stop at the Boyce Thompson Arboretum on the way home.
Share