Palouse Country
A country drive through farmlands and rolling hills
Mileage
118 miles (190 km)
Duration

The duration is an estimate of a one-way drive and does not include any stops or side-trips.

3 hours
Seasons

The seasons listed are the best seasons for this scenic drive. If Winter is not mentioned, the road may be closed during the winter.

All Seasons
Roadways
US Highways 195 and 95, and Washington Highway 27
Services

The cities or towns listed have either Food or Services such as gas, hotels, pharmacies, etc.

Pullman, WA

▼

, Spokane, WA

▼

, Liberty Lake, WA

▼

, Veradale, WA

▼

, Uniontown, WA

▼

, Potlatch, ID

▼

, Moscow, ID

▼

, Lewiston, ID

▼

, more...and Clarkston, WA

▼

Rating

4.1

average from

11

votes

My Drives

Track your favorite scenic drives by selecting those which you want to take and those that you have taken. Using your free account, simply sign in and select My Drives.
Our free Road Trip Planner will reverse the route and include the places of interests. Click the "Add to Road Trip" above to start planning your next road trip.
Send this link to your phone. Standard text messaging rates apply.
() -
Get directions from your start address to the beginning of and including this scenic drive. Choose either an alternate ending or same as start.
Have more destinations? Use our free Road Trip Planner to completely plan your adventure. Click the "Add to Road Trip" above to start planning your next road trip.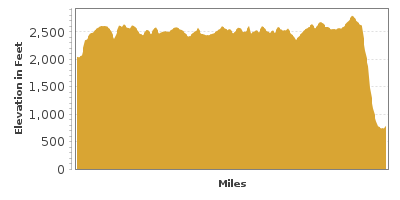 Hotel Finder
Great deals on hotels!
No booking fees.
Safe and secure.
Reserve online or call 1-866-358-9134 anytime.
Sorry
Description
Palouse's rolling hills are not only pleasing to the eye, but are fundamental to the area's agriculture, which produces primarily wheat and legumes. Enjoying four distinct seasons, the colors of the hills sport new colors during each of them.
This scenic drive is described going from Opportunity down to Clarkston, but you can drive it in either direction. To reach Opportunity, take exit 289 off I-90 and turn South onto WA-27 (Pines Road). To reach Clarkston, head west on US-12 until just before the Idaho border.
The drive continues through the town of Opportunity for about three and half miles before starting that country feel, driving over and through the rolling hills. At the top of each hill is a great view of the valleys and hills ahead.
As you leave the town of Freeman in about 8 miles, the drive enters an area of contoured hills typical of Palouse. As you continue driving south, the hills continue to grow as the road attempts to find the easiest path through them.
As you approach Latah, the John Wayne Trail follows an abandoned railroad that runs from Tekoa and Easton. The trailheads at (H3) and (H4) are close to here. Tekoa Mountain (H7), adjacent to Latah, is the highest point in Palouse County.
The drive continues through the hills and vast farmland in this area. About 19 miles from Latah, you will approach Oakesdale where the Steptoe Butte State Park (H2) is about 12 miles away. The Steptoe Butte State Park has a road that spirals up one of these wonderful hills, and from the top of the 3,612-foot tall monument awaits a panoramic view of the Palouse country. To get here, turn west onto Hume Road just after Oakesdale.
Back on WA-27, you will be surrounded by beautiful rolling hills and lentils. Ninety percent of the lentils sold in the United States are grown in Palouse, and if you are here in late August, consider stopping at the National Lentil Festival in Pullman.
Keep an eye out for Fugate Road on the west side of the WA-27 about ten miles from Pullman. Taking this road and turning left onto Kamiak Butte Park Road will bring you to Kamiak Butte (H6), a 3,641 foot butte that offers more great views and hiking opportunities.
In Pullman, WA-27 ends and our journey continues on US-195 towards Lewiston, Idaho. The rolling hills will continue long into the distance. In about 22 miles, you will merge onto US-95 South just after entering Idaho.
Your Idaho scenic drive will shortly come to an end, but to make the most of it, be sure to take the side trip down the Old Spiral Highway (T1). Just after entering Idaho and before merging onto US-95, turn onto the Old Spiral Highway and enjoy the turns and twists as you meander down the canyon. Once you have reached the bottom, merge onto ID-128 East, until US-12 West. Even if you do not decide to take the full detour of the side trip, you will at least have a view of Lewiston and Clarkston cities and the Clearwater and Snake rivers below. Lewiston and Clarkston are the known as the gateway cities to the Hells Canyon Recreation Area, immediately to the south.
Assuming you decide to head straight on US-95, you will soon merge onto US-12 West towards the bottom of the hill. Stay on US-12 and our drive officially ends in Clarkston, Washington.
From Clarkston, consider heading down to the Hells Canyon Recreation Area (H9), head east for the Lake Coeur d'Alene or the Northwest Passage drives in Idaho, or head west on US-12 until you merge onto WA-261 and visit the Palouse Falls State Park (H1). Or if you want to take a long, beautiful drive, head over to our Lewis and Clark Memorial Highway drive.
Share