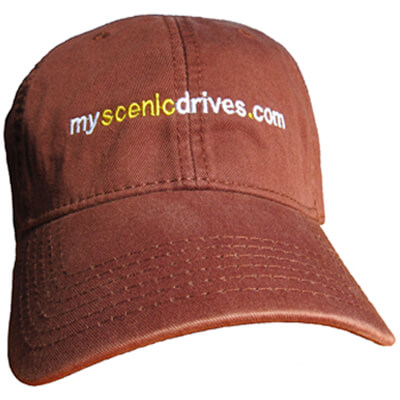 myscenicdrives.com Cap
Price: $10.00
Holiday Special: Free Standard, Domestic Shipping until 12/31!
Free Road Trip Planner
Your Trip. Your Way.



Sign Up
While cruising around, show the world where you found your scenic route by sporting this myscenicdrives.com cap. The chocolate brown cap has myscenicdrives.com embroidered on the front panel and features a slide-bucket closure.