Jacinto Reyes Scenic Byway
A drive through Los Padres National Forest and the Santa Ynez Range
Mileage
34 miles (55 km)
Duration

The duration is an estimate of a one-way drive and does not include any stops or side-trips.

40 minutes
Seasons

The seasons listed are the best seasons for this scenic drive. If Winter is not mentioned, the road may be closed during the winter.

Spring, Summer, and Fall
Roadways
California Highway 33
Forest Passes

Some of the adventures on this scenic drive require an admission fee that these passes cover. Please read the drive description for more information.

Southern California Forest Adventure Passes
Services

The cities or towns listed have either Food or Services such as gas, hotels, pharmacies, etc.

Ojai, CA

▼

, El Cerrito, CA

▼

, and Oak View, CA

▼

Rating

4.1

average from

57

votes

My Drives

Track your favorite scenic drives by selecting those which you want to take and those that you have taken. Using your free account, simply sign in and select My Drives.
Experience this Scenic Drive right from your web browser now with RoadPreview.
Our free Road Trip Planner will reverse the route and include the places of interests. Click the "Add to Road Trip" above to start planning your next road trip.
Send this link to your phone. Standard text messaging rates apply.
() -
Get directions from your start address to the beginning of and including this scenic drive. Choose either an alternate ending or same as start.
Have more destinations? Use our free Road Trip Planner to completely plan your adventure. Click the "Add to Road Trip" above to start planning your next road trip.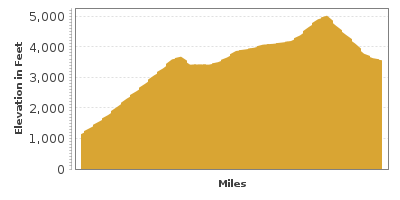 Hotel Finder
Great deals on hotels!
No booking fees.
Safe and secure.
Reserve online or call 1-866-358-9134 anytime.
Get a Park Pass
Natural areas along this route require an entrance fee used to protect and maintain our most scenic treasures. Save time by purchasing your forest passes before you go.
The Jacinto Reyes Scenic Byway travels through the Los Padres National Forest and the Santa Ynez Range from Ojala to Ozena through a twisty, two-lane scenic mountain road featuring some of the most diverse terrain in southern California.
Sandstone rocks at Piedras Blancas
The drive begins in the town of Ojai, known for its avocado and citrus fruit orchards. The city offers much to do, including the Ojai Valley Museum (M1), the Sunday Ojai Certified Farmers' Market, historical walking tours, seasonal festivals, art galleries and restaurants. To reach Ojai from CA-1, take either CA-33 or CA-150.
If you are planning to hike, keep in mind that you are required to have an Adventure Pass. For help planning your hike, stop at the Ojai Ranger Station (I1).
Heading north on CA-33, the scenic drive passes several orchards and through the canyon, alongside the North Fork Matilija Creek. Join the locals and take a refreshing dip in the creek.
Four miles into the drive, you will arrive at the first of three tunnels through Wheeler Gorge. Stop and marvel at the folds in the bedrock, taking in the unique geology of the area. After the Gorge, Wheeler Gorge Campground (H1) offers a 1-mile loop nature trail to experience the local vegetation. This area tends to be lusher as water falls down the straight canyon walls.
Leaving the gorge, the CA-33 starts to climb the mountain through a series of switchbacks and chaparral (dense vegetation consisting of stunted trees or bushes) becomes more prominent. Traveling up the mountain, take advantage of the many pullouts and look around. On a clear day, you can see the Pacific Ocean. About a mile from the Gorge's tunnels, Bellyache Springs (H2) offers a relaxing environment with cool, refreshing spring water at the foot of cascading waterfalls.
Seven miles up the scenic byway, you will reach Sespe River Road on the right and many adventures lie on this road. An easy half-mile hike to Rose Valley Falls (H3) leads to the 300-foot, two-tiered waterfall cascading over a sheer sandstone cliff.
As you continue north on CA-33, keep an eye open for places to stop and view the picturesque Coastal Range and the Pacific Ocean as you meander through the Santa Ynez Range.
Continuing north, watch for a sign for the Potrero John Trail. The 1.7-mile trail leads you to the Sespe Wilderness and the Piedra Blanca, white-stone outcroppings that have been meticulously sculpted by nature.
A few miles up the road, consider a side-trip on Pine Mountain Road (T1). The road will lead you to an elevation of 5,020 feet through fir and pine trees as it grips the hillside of Pine Mountain. Once at the top, the expansive vistas are simply breathtaking.
Back on CA-33, the drive offers views of Cuyama Badlands, Dick Smith and Chumash Wilderness, and more. The road then starts descending on the way to Ozena.
This scenic drive ends in Ozena. To loop back, consider heading west on CA-166 to US-101 or head east on CA-166 towards I-5.

Share