Rogue-Coquille Scenic Byway
Siskiyou National Forest
Mileage
81 miles (131 km)
Duration

The duration is an estimate of a one-way drive and does not include any stops or side-trips.

2 hours, 48 minutes
Seasons

The seasons listed are the best seasons for this scenic drive. If Winter is not mentioned, the road may be closed during the winter.

Spring, Summer, and Fall
Roadways
Curry Country Road 219, Forest Road 33, and Oregon Highways 542 and 595

Gravel Roads

Yes
Forest Passes

Some of the adventures on this scenic drive require an admission fee that these passes cover. Please read the drive description for more information.

Pacific Northwest Forest Passes
Services

The cities or towns listed have either Food or Services such as gas, hotels, pharmacies, etc.

Gold Beach, OR

▼

, Myrtle Point, OR

▼

, Agness, OR

▼

, and Gravelford, OR

▼

Rating

3.3

average from

15

votes

My Drives

Track your favorite scenic drives by selecting those which you want to take and those that you have taken. Using your free account, simply sign in and select My Drives.
Experience this Scenic Drive right from your web browser now with RoadPreview.
Our free Road Trip Planner will reverse the route and include the places of interests. Click the "Add to Road Trip" above to start planning your next road trip.
Send this link to your phone. Standard text messaging rates apply.
() -
Get directions from your start address to the beginning of and including this scenic drive. Choose either an alternate ending or same as start.
Have more destinations? Use our free Road Trip Planner to completely plan your adventure. Click the "Add to Road Trip" above to start planning your next road trip.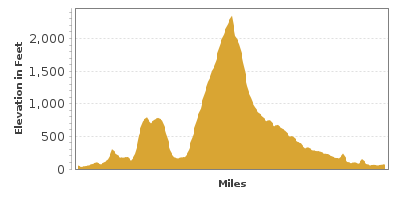 Hotel Finder
Great deals on hotels!
No booking fees.
Safe and secure.
Reserve online or call 1-866-358-9134 anytime.
Get a Park Pass
Natural areas along this route require an entrance fee used to protect and maintain our most scenic treasures. Save time by purchasing your forest passes before you go.
The Rogue-Coquille Scenic Byway leaves the Pacific Ocean beaches and heads inland following the Rogue River through the old-growth Siskiyou National Forest. At Agness Pass, the scenic drive leaves the Rogue River behind and follows the Coquille River to Myrtle Point.
The drive starts in Gold Beach which you can reach from US-101. South of the Isaac Patterson Bridge (B1), head east on OR-524. The scenic drive parallels the Rogue River's twists as it heads into the Siskiyou National Forest.
After entering the Siskiyou National Forest, consider taking a short hike through the old-growth forest on the Frances Schrader Old Growth Trail (H3) or see the world's largest myrtle tree on the Myrtle Tree Trail (H2). To access these trails, watch for the Lobster Creek Bridge and the Schrader Old Growth Trail is on your right and the Myrtle Tree Trail is across the bridge on your left, and then 1/4-mile on your next right.
As you continue east on Forest Road 33, the dense forests are interspersed by prairies. These prairies were created by early pioneers using fire to clear the fields for growing crops.
Approaching Agness, you will start gaining elevation as you enter Copper Canyon. The Illinois River Bridge is a great place to view the merging of the Rogue and Illinois Rivers, combining their two unique colors into one river.
Climbing through the forest, you will arrive at Agness Pass in 14-miles at an elevation of 2,355 feet. Take advantage of the many turnouts which offer a spectacular view of the Rogue River. As you continue on, the Rogue River is left behind.
In 5-miles from the pass, consider a 3-mile side-trip on Forest Road 3348 to Coquille River Falls (H4). Situated in an old-growth forest, the waterfall creates pools of clear, cool water which are refreshing on a hot day.
Back on Forest Road 33, the road will parallel the Coquille River for the remainder of the scenic drive. In 10-miles, Elk Creek Falls (H5) is a 120-foot waterfall which is just a short walk from the parking area.
As you leave the Siskiyou National Forest, the road travels through farmland and pastures. As you approach Powers, the road changes to OR-219 and then continues as OR-542. On the way, the Coquille Myrtle Grove State Park (H6) is an ideal stop has a sandy beach on the Coquille River, ideal for swimming, tubing, and picnics.
The scenic drive completes as you approach Myrtle Point. From here, consider heading west on OR-42 towards Bandon and continue along the Oregon Coast to Gold Beach, or head east on OR-42 towards I-5 and head to the Rogue-Umpqua Scenic Byway.

Share