Wallowa Lake Highway
Coast along Wallowa Lake to the Wallowa Mountains
Mileage
6 miles (9 km)
Duration

The duration is an estimate of a one-way drive and does not include any stops or side-trips.

15 minutes
Seasons

The seasons listed are the best seasons for this scenic drive. If Winter is not mentioned, the road may be closed during the winter.

Spring, Summer, and Fall
Roadways
Oregon Highway 351
Passes

Some of the adventures on this scenic drive require an admission fee that these passes cover. Please read the drive description for more information.

Pacific Northwest Forest Passes
Services

The cities or towns listed have either Food or Services such as gas, hotels, pharmacies, etc.

Joseph, OR

▼

, and Enterprise, OR

▼

Rating
My Drives

Track your favorite scenic drives by selecting those which you want to take and those that you have taken. Using your free account, simply sign in and select My Drives.
Our free Road Trip Planner will reverse the route and include the places of interests. Click the "Add to Road Trip" above to start planning your next road trip.
Send this link to your phone. Standard text messaging rates apply.
() -
Get directions from your start address to the beginning of and including this scenic drive. Choose either an alternate ending or same as start.
Have more destinations? Use our free Road Trip Planner to completely plan your adventure. Click the "Add to Road Trip" above to start planning your next road trip.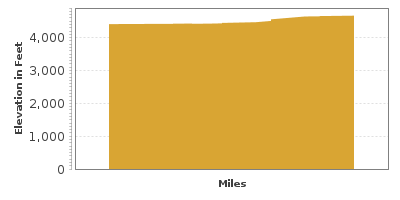 Hotel Finder
Great deals on hotels!
No booking fees.
Safe and secure.
Reserve online or call 1-866-358-9134 anytime.
Get a Park Pass
Natural areas along this route require an entrance fee used to protect and maintain our most scenic treasures. Save time by purchasing your forest passes before you go.
This is a user-recommended drive that leaves from Joseph and heads down OR-351 along the great Wallowa Lake. Moments after the lake, turn onto Marina Drive for the Wallowa Lake State Park (H1) which provides access to the lake and hiking opportunities. The park also features the Wallowa Lake Tramway (A1) gondola that brings you to the top of the mountain for an amazing view of Wallowa Lake and the Wallowa Mountains.
Wallowa Lake
Continuing on OR-351, you will soon reach the end of the highway. Park your car and enjoy a walk through the Wallowa-Whitman National Forest, where you will find several lakes, waterfalls, and plenty of nature and popular fishing spot. There is also a monument dedicated to Old Chief Joseph of the Nez Perce tribe. Use the same scenic route to head back to Joseph.
Share