Black Hills National Forest
From the Devils Tower to the Black Hills
Mileage
150 miles (242 km)
Duration

The duration is an estimate of a one-way drive and does not include any stops or side-trips.

3 hours, 8 minutes
Seasons

The seasons listed are the best seasons for this scenic drive. If Winter is not mentioned, the road may be closed during the winter.

All Seasons
Roadways
South Dakota Highway 34, US Highways 385 and 85, Wyoming Highway 24, and US Highway 14A
Services

The cities or towns listed have either Food or Services such as gas, hotels, pharmacies, etc.

Spearfish, SD

▼

, Devils Tower, WY

▼

, Hulett, WY

▼

, Belle Fourche, SD

▼

, Blacktail, SD

▼

, Savoy, SD

▼

, Deadwood, SD

▼

, Lead, SD

▼

, more...Sturgis, SD

▼

, Piedmont, SD

▼

, Hill City, SD

▼

, Keystone, SD

▼

, and Custer, SD

▼

Rating

3.7

average from

23

votes

My Drives

Track your favorite scenic drives by selecting those which you want to take and those that you have taken. Using your free account, simply sign in and select My Drives.
Experience this Scenic Drive right from your web browser now with RoadPreview.
Our free Road Trip Planner will reverse the route and include the places of interests. Click the "Add to Road Trip" above to start planning your next road trip.
Send this link to your phone. Standard text messaging rates apply.
() -
Get directions from your start address to the beginning of and including this scenic drive. Choose either an alternate ending or same as start.
Have more destinations? Use our free Road Trip Planner to completely plan your adventure. Click the "Add to Road Trip" above to start planning your next road trip.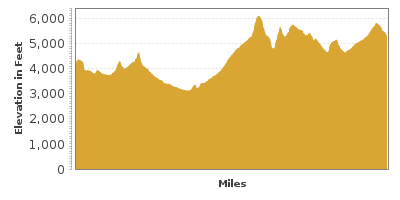 Hotel Finder
Great deals on hotels!
No booking fees.
Safe and secure.
Reserve online or call 1-866-358-9134 anytime.
The mountains and forests of the spectacular Black Hills, a treasure of the Native Americans, encompasses six national parks, many waterfalls and a wide variety wildlife.
The Devils Tower (Bear's Lodge) is a unique butte that rises to 867 feet of elevation.
The scenic drive starts in Crook, Wyoming where the US-14 joins the WY-24. You can reach the US-14 from I-90.
Heading northwest on WY-24, passing impressive red clay hills, you will soon see the Devils Tower National Monument (H1) looming in the distance. Devils Tower is a 60-million-year-old, 867-foot butte created by magma that cooled and solidified underground and was then exposed by millions of years of erosion of the sedimentary soil that surrounds it. A 3-mile side-trip will bring you to the visitor center and an easy paved trail through light forest that winds around the tower. This scenic area is great for picture taking, climbing on some of the large boulders that lay tumbled at the base and picnics. Don't forget to stop by the Prairie Dog Field on your way to see and hear these adorable animals in their natural habitat.
Continuing east on WY-24, you will pass ranches and grasslands surrounded by rocky hills. When you reach Hulett, the drive starts to climb into forests of ponderosa pines. The drive passes the historic Aladdin which was a coal mining hub in the 1800s. Six miles from Aladdin, you enter South Dakota where the road changes its name to SD-34.
10-miles after the South Dakota border, passing farming communities of Belle Fourche, the drive heads south on US-85. The drive is a little less scenic for the next 11 miles. As you approach Spearfish, merge onto US-14 East. The nearby High Plains Western Heritage Center Museum (M1) features western artifacts and art.
Continuing on US-14 by turning left after the Spearfish downtown, the drive passes waterfalls, through rock walls, and follows Spearfish Creek, one of the few creeks in the United States which flows north. Take advantage of the turnouts to fully enjoy the views, such as Bridal Veil Falls.
In 28-miles from Spearfish, you arrive in the town of Lead. The Homestake Gold Mine Visitor Center (I1) and Black Hills Mining Museum (M2) recount the area's mining history. Homestake Gold Mine is particularly interesting with tours of the mine that operated for 120-years until it was closed in 2001. And if you want to learn more about gold mining in the area, Adams Museum and House (M3) in Deadwood continues the theme.
From Lead, head south on US-385. In 26-miles, you arrive at the Pactola Reservoir which offers boating, fishing, and hiking, and it is a great place for a picnic. Stop at the visitor center for information on some of the area hikes.
Continuing south on US-385, the road appears to be rolling through the scenery. Ten miles from the Pactola Reservoir, Lake Sheridan Lake Recreation Area will be on your right. Stop by to enjoy its sandy beaches along Sheridan Lake and hikes through the Black Hills National Forests, including the Flume Trail which displays some of the area's mining history.
In 17-miles, you will pass Crazy Horse Memorial (A2). Intended to be to the Native Americans what the Mount Rushmore National Moment is to the Americans, the memorial commemorates the Lakota warriors who helped defeat the US Army during the Battle of Little Bighorn. This impressive monument is not yet complete.
The scenic drive finishes in 4.5-miles when you arrive in Custer, named after George Custer who's 1874 expedition began the gold rush. From here, head to Mount Rushmore and the Badlands.
Share