Red Cloud Loop Road
The Deep Canyons of the Uinta Mountains
Mileage
48 miles (77 km)
Duration

The duration is an estimate of a one-way drive and does not include any stops or side-trips.

2 hours, 45 minutes
Seasons

The seasons listed are the best seasons for this scenic drive. If Winter is not mentioned, the road may be closed during the winter.

Spring, Summer, and Fall
Roadways
Forest Road 018
Services

The cities or towns listed have either Food or Services such as gas, hotels, pharmacies, etc.

Vernal, UT

▼

Rating

4.4

average from

22

votes

My Drives

Track your favorite scenic drives by selecting those which you want to take and those that you have taken. Using your free account, simply sign in and select My Drives.
Our free Road Trip Planner will reverse the route and include the places of interests. Click the "Add to Road Trip" above to start planning your next road trip.
Send this link to your phone. Standard text messaging rates apply.
() -
Get directions from your start address to the beginning of and including this scenic drive. Choose either an alternate ending or same as start.
Have more destinations? Use our free Road Trip Planner to completely plan your adventure. Click the "Add to Road Trip" above to start planning your next road trip.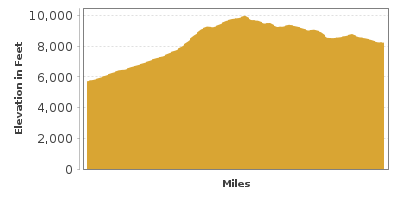 Hotel Finder
Great deals on hotels!
No booking fees.
Safe and secure.
Reserve online or call 1-866-358-9134 anytime.
Towering mountains, sandstone cliffs, rugged canyons, wildlife and sacred Indian petroglyphs, this scenic side trip travels through the canyons and forests of the Uinta Mountains partially on gravel road from Maeser to 17-miles north of Vernal on US-191.
Maeser can be reached by heading west on UT-121 from either US-191 or US-40. Once you arrive in Maeser, head north on 3500 West Street which when you enter the canyon in 3 miles, will become Canyon.
In 6-miles from Maeser, stop and see the Dry Fork Petroglyphs (A1). Located on private property, the Sadie McConkie Ranch allows visitors, asking that they do not damage the sites and respect signage. These fascinating petroglyphs and pictographs of human figures, animals and geometric shapes were carved into 200-foot Navajo Formation sandstone cliffs by the Fremont Native Americans. Famous for their quality and accessibility, the petroglyphs date from 1-1200 AD.
Nine miles from the Petroglyphs, you arrive at a fork in the road. Stay to the right to continue on Red Cloud Loop Road. For the next 10-miles, the road climbs 2,000 feet of elevation arriving at the Dry Fork Overlook (V2) where you can enjoy outstanding panoramic views of the Brownie Canyon.
Continue on Red Cloud Loop Road, passing meadows, forests of pine and aspens, and the amazing peaks of the Uinta Mountains. If you're lucky, you may spot some wildlife such as deer and elk.
This scenic drive completes as arrive at US-191 where if you brought your bike, you can also enjoy a 32-mile loop bike ride to East Park Reservoir (H1) or you can head north on US-191 and continue on the Flaming Gorge-Uintas Scenic Byway.

Share