Strait of Juan de Fuca Highway to Neah Bay and Ozette
Along the rocky shore of the Strait of Juan de Fuca
Mileage
102 miles (164 km)
Duration

The duration is an estimate of a one-way drive and does not include any stops or side-trips.

3 hours
Seasons

The seasons listed are the best seasons for this scenic drive. If Winter is not mentioned, the road may be closed during the winter.

All Seasons
Roadways
Washington Highway 112, and Hoko-Ozette Road
Services

The cities or towns listed have either Food or Services such as gas, hotels, pharmacies, etc.

Joyce, WA

▼

, Clallam Bay, WA

▼

, Sekiu, WA

▼

, Neah Bay, WA

▼

, and Port Angeles, WA

▼

Rating

3.7

average from

46

votes

My Drives

Track your favorite scenic drives by selecting those which you want to take and those that you have taken. Using your free account, simply sign in and select My Drives.
Our free Road Trip Planner will reverse the route and include the places of interests. Click the "Add to Road Trip" above to start planning your next road trip.
Send this link to your phone. Standard text messaging rates apply.
() -
Get directions from your start address to the beginning of and including this scenic drive. Choose either an alternate ending or same as start.
Have more destinations? Use our free Road Trip Planner to completely plan your adventure. Click the "Add to Road Trip" above to start planning your next road trip.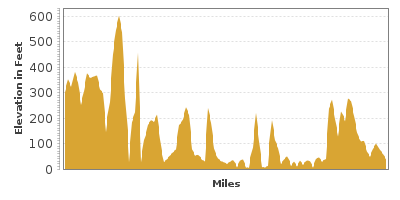 Hotel Finder
Great deals on hotels!
No booking fees.
Safe and secure.
Reserve online or call 1-866-358-9134 anytime.
Hugging the coast of the Strait of Juan de Fuca along the northern tip of the Olympic Peninsula, this drive will bring you to the north west-most point of the continental United States where the Strait of Juan de Fuca meets the Pacific Ocean.
The Washington Pacific Coast at Neah Bay
While the scenic byway officially starts where WA-112 crosses the Elwha River, the easiest way to get there is where WA-112 forks off the US-101. Using this route, you can get some information at the Wilderness Information Center in Port Angeles (I1). If you are closer to where the WA-113 intersects with the US-101, you could consider starting there, although you will miss some beautiful rocky coast.
Driving west on WA-112 from Port Angeles, you will pass the Elwha River. Consider taking the Elwha River Road just after the river and stopping near the Elwha River Bridge (B1) for some great views of the river rushing into the Strait.
About five miles from the Elwha River, Salt Creek Recreation Area (H6) is on the right on Camp Hayden Road and features beaches, tide pools, and views of the Strait of Juan de Fuca, Crescent Bay, and Vancouver Island.
The highway continues west hugging the coast until near Pysht. In Pysht, Pillar Point State Park (H5) is small side-trip with beach access, perfect for picnics and romantic walks. To reach it, turn right (north) on Pysht River Road and follow it to the end.
About seven miles from Pysht, the WA-112 will meet WA-113, where you should keep to the right to stay on WA-112. On your way back home, consider heading back via the WA-113, which will bring you to the US-101 at Sappho, about 13 miles from Forks or 49 miles from Port Angeles.
Six miles further, you will be in Clallam Bay and the Clallam Bay waterfront (H1) is a beautiful beach to stop at. There is a nice footbridge in Clallam's downtown that goes over Clallam River and brings you to the beach, where eagles, osprey, and other birds can usually be seen. From here, you can walk to the Slip Point Lighthouse and enjoy the low-tide marine life.
Just two miles up the road is Sekiu, Clallam Bay's twin city. The Sekiu Trail (One-Mile Beach) (H3) is built on railroad grade and will bring you to the One-Mile Beach. For directions, stop at Olson's Resort. If you like scuba diving or have always wanted to try, Sekiu has several places that rent equipment, lessons, and guided underwater tours.
About two miles from Sekiu, Hoko-Ozette Road is on your left. You can either continue straight to Neah Bay or continue to Ozette, which is where we're heading first.
Heading down Hoko-Ozette Road for twenty-one miles along the Hoko River, you will reach Lake Ozette and the Ozette Ranger Station (I2). From the ranger station, the Ozette Loop Trail (H11) is a 9-mile hike to the Pacific Ocean, broken up as a 3-mile hike to the Pacific Ocean at Cape Alava, 3-more miles to Sand Point, and 3-miles back to the starting point. The beaches run for miles both north and south with lots of looming sea stacks. You may be fortunate to spot deer, various species of birds, and marine life such as sea otters and whales. The loop trail has several Indian petroglyphs, including some at Wedding Rocks at Cape Alava. There are almost no services beyond Ozette, so to enjoy this hike, be sure to pack everything you may need. To head back to WA-112, just retrace your drive back on Hoko-Ozette Road.
Back on WA-112 West, you will see small islets to the north. These are called Sail and Seal Rocks, and if you are fortunate, you may see harbor seals, puffins, or in the adjacent waters, gray whales. On the way, take advantage of some of many stops to explore these and the tide pools.
The end of the road is in Neah Bay on the Makah Indian Reservation. Over five hundred years ago, mudslides covered many of the Makah homes, but in the late 1970s, a group excavated the relatively ancient site to find various artifacts, tools, and unearth their history. The Makah Museum and Cultural Center (M2) presently displays about one-percent of their findings.
Once in Neah Bay, drive the remaining eight miles and take the half mile hike on the Cape Flattery Trail (H4), which leads you to the northwest-most part of the continental United States where the Pacific Ocean feeds the Strait of Juan de Fuca. The coastal area all the way down to Copalis Beach is part of the Olympic Coast National Marine Sanctuary dedicated to providing a safe environment for a variety of birds, marine mammals, and plant life. A visitor and activity center, Olympic Coast Discovery Center (M1), is located in Port Angeles.
On your way back from Neah Bay, consider heading back via Cape Loop Road and stopping at the Waatch Point (H10) where the tide pools appear to be endless and the walk along this beach is simply breathtaking.
If you decided not to head to Ozette on your way up, consider it on your way back. After this, you can either head back via WA-113 which will bring you to Sappho, about 13 miles from Forks or 49 miles from Port Angeles or enjoy the Strait all the way home by using the WA-112 back to Port Angeles. Whichever you choose, you can continue on the Olympic Peninsula Loop from either location.

Share