International Selkirk Loop
Enjoy the Selkirk Mountains
Mileage
285 miles (460 km)
Duration

The duration is an estimate of a one-way drive and does not include any stops or side-trips.

8 hours
Seasons

The seasons listed are the best seasons for this scenic drive. If Winter is not mentioned, the road may be closed during the winter.

Spring, Summer, and Fall
Roadways
Highways 3, 3A, 3B, and 6, Idaho Highway 1, US Highways 2 and 95, and Washington Highways 20 and 31
Ferry
Yes
Passes

Some of the adventures on this scenic drive require an admission fee that these passes cover. Please read the drive description for more information.

Pacific Northwest Forest Passes
Services

The cities or towns listed have either Food or Services such as gas, hotels, pharmacies, etc.

Sandpoint, ID

▼

, Bonners Ferry, ID

▼

, Nelson, BC

▼

, Sagle, ID

▼

, Metaline Falls, WA

▼

, Newport, WA

▼

, and Ainsworth Hot Springs, BC

▼

Rating

4.0

average from

54

votes

My Drives

Track your favorite scenic drives by selecting those which you want to take and those that you have taken. Using your free account, simply sign in and select My Drives.
Our free Road Trip Planner will reverse the route and include the places of interests. Click the "Add to Road Trip" above to start planning your next road trip.
Send this link to your phone. Standard text messaging rates apply.
() -
Get directions from your start address to the beginning of and including this scenic drive. Choose either an alternate ending or same as start.
Have more destinations? Use our free Road Trip Planner to completely plan your adventure. Click the "Add to Road Trip" above to start planning your next road trip.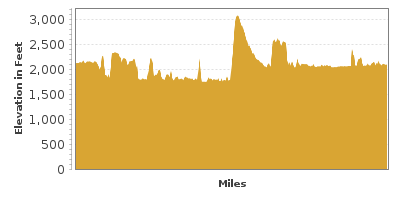 Hotel Finder
Great deals on hotels!
No booking fees.
Safe and secure.
Reserve online or call 1-866-358-9134 anytime.
Get a Park Pass
Natural areas along this route require an entrance fee used to protect and maintain our most scenic treasures. Save time by purchasing your forest passes before you go.
Loop around the Selkirk Mountains which span eastern Idaho, southern British Columbia (Canada), and western Washington. The mountain scenic drive starts in Sandpoint and goes in a counter-clockwise direction.
Pend Oreille River
Before starting, please make sure that you have all the required documentation to cross the border into Canada and back into the United States. A passport is mandatory for adults and children can use either a passport or a birth certificate. The two border crossings in this drive are only open from morning to late evening, so plan accordingly.
Sandpoint can be reached either by the US-2 or US-95. For a view of Lake Pend Oreille or information about hikes and the loop, stop at the Sandpoint Visitor Center (I1).
Schweitzer Mountain Resort (A4) offers a gondola ride to the top of the 6,400-foot mountain, providing picture perfect views of the Selkirks and Lake Pend Oreille.
Heading north on US-95, the Selkirk Mountains are on the west and the road passes several farms. In 16-miles, McArthur Lake Wildlife Management Area (W2) offers opportunities to spot raptors, shorebirds, songbirds, upland birds and waterfowl.
As you approach Bonner's ferry, consider a short side trip to the Kootenai National Wildlife Refuge, where black bears, elk, moose, mule deer and white-tailed deer, eagles, ospreys, and ruffed grouse can be seen. The refuge's western side is at the foot of the Selkirk Mountains, home to conifers and tranquil riparian forests.
For information about hiking and birding trails through the Selkirks and required permits, stop at Panhandle National Forest Bonner's Ferry Ranger District (I2).
Beer lovers should note that Elk Mountain in Bonner's Ferry is the largest supplier of hops in the world, mostly to Anheuser-Busch.
In 27-miles, you will arrive at the Canadian Border. Shortly after crossing the border visit the Creston Valley Wildlife Area (H6). Explore educational exhibits and science lab, guided canoe or walking tour or head out on a 20-minute boardwalk loop trail leading to a two-story viewing tower offering breathtaking views of the wetland and great blue herons, osprey, pelicans, tundra swans, and more.
Learn about the life and history of Creston through outdoor murals painted on downtown businesses, visit the Creston Historical Museum or enjoy a free tour of the Columbia Brewery.
In 16-miles (27-kilometers), you will reach the crystal clear Kootenay Lake (W3), which the drive will parallel until it is crossed via a ferry. On the way to the ferry, stop for a view of The Glass House (A3), the dream house of a mortuarist built from more than a half a million used embalming fluid bottles. The home is surrounded by garden gnomes making the house quite interesting in and of itself. If for no other reason, you should stop by for the view of the Kootenay Lake.
Lockhart Beach (W4) is a public, pebble beach, perfect for a romantic picnic on Kootenay Lake. Pilot Bay Provincial Park (H5) offers a variety of hiking trails and visiting the Pilot Bay Lighthouse is an easy walk. Enjoy swimming in the warm water while taking in the stunning views of Kootenay Lake, Pilot Bay, and the Selkirk Mountains.
After Pilot Bay Provincial Park, the drive continues on the Kootenay Lake Ferry, the world's longest, free ferry ride. During the summer, it could be a little bit of a wait.
After crossing the Kootenay Lake, Kokanee Creek Provincial Park (H8) will be on your left and features sandy beaches, the Kokanee Creek canyon, and an old-growth forest. With several interpretive trails, a playground, boat launch and marina, and more, the park has something for everyone.
Soon you will reach Nelson, renowned for its Victorian architecture and art community. After Nelson, the road joins onto BC-6, which this drive continues on. The scenic drive will wind through two mining towns before reaching the Washington border in 66-miles (106-kilometers).
Once in Washington, the road follows the Pend Oreille River, one of two rivers in the United States that flows north. Thirteen miles of winding through forest, you arrive in Metaline. The Metaline City Park (H3) is a nice place to stop for a picnic overlooking the Pend Oreille River. After Metaline, you will note a sign on the right for Crawford State Park (H1) and Gardner Cave (H2) on Boundary Road, which is a wonderful side trip. See the Kettle Falls to Selkirk Mountains for more information.
Continuing south on WA-31, you will pass the Box Canyon Dam (A2) in 6 miles, which powers most of the area. A small dirt road will bring you to the overlook.
Seven miles from the dam, you will arrive in Tiger, where the Tiger Historical Center and Museum (M2) is just on the right. Tiger is home to Washington's the first post office and is the oldest settlement.
Bird enthusiasts should stop near the town of Cusick to observe the bald eagles and ospreys that live near the river. Views of the Selkirk Mountains are especially beautiful from here.
In 18-miles from Cusick, you will arrive in Newport which is right on the Idaho border. In Newport, the Pend Oreille County Museum (M1) provides a glimpse into the early 1900s with a railroad depot, a Burlington Northern caboose, various farm equipment, a sawmill engine, and log cabins. Pioneer Park (H11) features a trail which tells the history of the Kalispel Native Americans.
In 6-miles, you will approach Priest River, where a 19-mile side-trip on ID-75 will bring you to Priest Lake (W5), the heart of the Selkirk Mountains. The picturesque lake is ideal for swimming, hiking, fishing, boating, and picnicking.
The scenic loop ends in 23-miles when you arrive in Sandpoint. From here, consider a side trip along the Pend Oreille Lake with the Pend Oreille Scenic Byway.

Share