Looking Glass Hill Road
A Glacier National Park Scenic Drive — A Real Cliffhanger
Mileage
10 miles (17 km)
Duration

The duration is an estimate of a one-way drive and does not include any stops or side-trips.

18 minutes
Seasons

The seasons listed are the best seasons for this scenic drive. If Winter is not mentioned, the road may be closed during the winter.

Spring, Summer, and Fall
Roadways
Looking Glass Hill Road
Passes

Some of the adventures on this scenic drive require an admission fee that these passes cover. Please read the drive description for more information.

America the Beautiful Annual National Parks Pass
Services

The cities or towns listed have either Food or Services such as gas, hotels, pharmacies, etc.

East Glacier Park, MT

▼

, and Browning, MT

▼

Rating

4.2

average from

13

votes

My Drives

Track your favorite scenic drives by selecting those which you want to take and those that you have taken. Using your free account, simply sign in and select My Drives.
Our free Road Trip Planner will reverse the route and include the places of interests. Click the "Add to Road Trip" above to start planning your next road trip.
Send this link to your phone. Standard text messaging rates apply.
() -
Get directions from your start address to the beginning of and including this scenic drive. Choose either an alternate ending or same as start.
Have more destinations? Use our free Road Trip Planner to completely plan your adventure. Click the "Add to Road Trip" above to start planning your next road trip.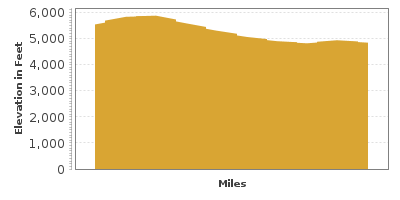 Hotel Finder
Great deals on hotels!
No booking fees.
Safe and secure.
Reserve online or call 1-866-358-9134 anytime.
Get a Park Pass
Natural areas along this route require an entrance fee used to protect and maintain our most scenic treasures. Save time by purchasing your forest passes before you go.
Although a short drive, this route is a visual wonder. Starting in Kiowa off of US-98 and traveling to East Glacier Park, the road winds over and around miles of rolling green hills. At the peak of each hill you are awarded with long panoramic views in every direction, the absence of any man-made structures fascinating. There is no one must-see feature that plays a starring role in this drive. It is the sheer simple breathtaking beauty of nature. Each twist and turn reveals an incredible view and you quickly learn why they call it Big Sky Country. Seemingly endless views to the horizon, groves of quirky aspen trees, the occasional rocky outcrop and roaming cows all framed by glaciers in the distance.
The rolling hills from Looking Glass Hill
Near the end of the road, follow the signs towards Two Medicine Lake (H1) within Glacier National Park, where hiking trails, waterfalls, and outstanding views are not to be missed. Hikes include Twin Falls, an easy 3.8 miles with 75 foot elevation gain and the 5 mile Upper Two Medicine Lake Trail culminating at the foot of the Continental Divide. Boat tours and rentals are offered on the serene, picturesque lake and these hikes can be combined with a cruise cutting some of the hiking distance and adding to the adventure.
From here, explore the Going to the Sun Road or head south on US-89 to Yellowstone National Park.
Share