Mowich Lake Road
A Lake on Mount Rainier
Mileage
25 miles (40 km)
Duration

The duration is an estimate of a one-way drive and does not include any stops or side-trips.

42 minutes
Seasons

The seasons listed are the best seasons for this scenic drive. If Winter is not mentioned, the road may be closed during the winter.

Spring, Summer, and Fall
Roadways
Washington Highway 165

Gravel Roads

Yes
Forest Passes

Some of the adventures on this scenic drive require an admission fee that these passes cover. Please read the drive description for more information.

America the Beautiful Annual National Parks Pass
Services

The cities or towns listed have either Food or Services such as gas, hotels, pharmacies, etc.

Wilkeson, WA

▼

, and Enumclaw, WA

▼

Rating

3.2

average from

120

votes

My Drives

Track your favorite scenic drives by selecting those which you want to take and those that you have taken. Using your free account, simply sign in and select My Drives.
Experience this Scenic Drive right from your web browser now with RoadPreview.
Our free Road Trip Planner will reverse the route and include the places of interests. Click the "Add to Road Trip" above to start planning your next road trip.
Send this link to your phone. Standard text messaging rates apply.
() -
Get directions from your start address to the beginning of and including this scenic drive. Choose either an alternate ending or same as start.
Have more destinations? Use our free Road Trip Planner to completely plan your adventure. Click the "Add to Road Trip" above to start planning your next road trip.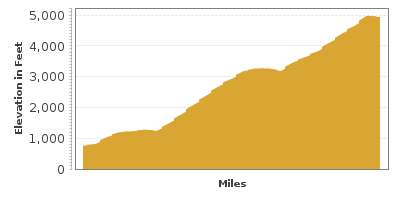 Hotel Finder
Great deals on hotels!
No booking fees.
Safe and secure.
Reserve online or call 1-866-358-9134 anytime.
Get a Park Pass
Natural areas along this route require an entrance fee used to protect and maintain our most scenic treasures. Save time by purchasing your forest passes before you go.
Head through dense forest, endless valleys and stunning views of Mount Rainier all on the way to Mowich Lake. Located within Mount Rainier National Park, Mowich Lake is on the west side of Mount Rainier.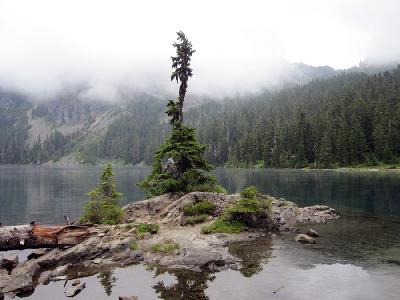 Lake Mowich
The drive starts in Buckley which is reachable from WA-410 a few miles west of Enumclaw. From WA-410, turning onto WA-165 and following the WA-165 by hanging right on the road.
The road enters a forest, passing homes, farms and local roads along the way. In a few miles, you will arrive at a stop sign where you need to turn left to continue heading east on WA-165.
You will soon arrive in the mining and logging town of Wilkeson. Check your gas gauge as it will be your last chance fill up. Visit the tree segment that is over 6 feet wide and old train car in the town's center.
As you continue east on WA-165, the road narrows as you enter in the deep forest. The surrounding trees, moss, and rocky hillsides make this a beautiful route.
A few miles after Carbonado, the forest opens on the Carbon River. In a few more miles, you will cross over the Carbon River on a one-lane bridge. Take it slow so that you have a moment to look at the valley below.
After the bridge, the road will fork. For Lake Mowich, stick to the right side of the road. The left side is another beautiful drive that will bring you to the Carbon River Entrance to Mount Rainier (H1). Note that both roads have no outlet.
As you continue on WA-165, the view opens up and on a clear day, you will be rewarded with Mount Rainier dominating the skyline with lush valley below it. Moments after this view, the road becomes a gravel road for the remaining 15 miles.
The gravel road continues with views of the valley and forests for several miles until the road becomes engulfed by the forest. There will be openings from the forest where you can see the southern portion of the valley.
Eleven miles from the fork, you will enter the Mount Rainier National Park and will need to stop and pay the fee. If you plan to visit many National Parks or travel often, consider purchasing the America the Beautiful Annual Pass.
Continuing on WA-165, the drive continues through the forest and winds around as it gains elevation. Three miles after the fee station, you will arrive at Mowich Lake. At 4,929 feet of elevation, this alpine lake features serene natural beauty, an incredible array of wildflowers, and views of Tolmie Peak, Paul Peak, and Mount Rainier. As well, there is a walk-in tent camping facility.
Many hiking trailheads leave from here. Consider walking even just a portion of the Wonderland Trail around the lake, or 5.2 miles round trip hike to Eunice Lake, or for the more adventurous, a 7-mile round trip to Tolmie Peak Lookout.
As your day completes, head back down the same way you came up, and keep an eye behind you for some wonderful vistas. Consider taking the trip to the Carbon River Entrance once you reach the fork to extend your journey or continue until the end and head east on WA-410 for the Chinook Scenic Byway.

Share