Moapa Valley Drive
The Valley of Fire
Mileage
19 miles (31 km)
Duration

The duration is an estimate of a one-way drive and does not include any stops or side-trips.

30 minutes
Seasons

The seasons listed are the best seasons for this scenic drive. If Winter is not mentioned, the road may be closed during the winter.

Spring, and Fall
Roadways
Nevada Highway 169, and Valley of Fire Highway
Services

The cities or towns listed have either Food or Services such as gas, hotels, pharmacies, etc.

Overton, NV

▼

, and Stewarts Point, NV

▼

Rating

4.1

average from

25

votes

My Drives

Track your favorite scenic drives by selecting those which you want to take and those that you have taken. Using your free account, simply sign in and select My Drives.
Our free Road Trip Planner will reverse the route and include the places of interests. Click the "Add to Road Trip" above to start planning your next road trip.
Send this link to your phone. Standard text messaging rates apply.
() -
Get directions from your start address to the beginning of and including this scenic drive. Choose either an alternate ending or same as start.
Have more destinations? Use our free Road Trip Planner to completely plan your adventure. Click the "Add to Road Trip" above to start planning your next road trip.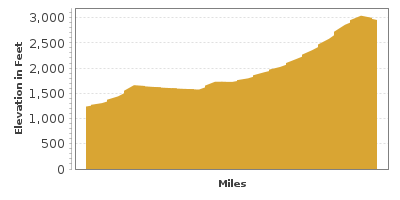 Hotel Finder
Great deals on hotels!
No booking fees.
Safe and secure.
Reserve online or call 1-866-358-9134 anytime.
Enter the land of weather-crafted red sandstone sculptures and historic petroglyph covered walls as this scenic route brings you through the Valley of Fire State Park.
The Beehive Rock Formations
The scenic drive begins in Overton, which you can reach by taking exit 93 from I-15 for NV-169. As you arrive in Overton, Lake Mead will be in the distance and may seem out of place in the middle of the Mojave Desert. The lake was created when Boulder City's Hoover Dam was constructed in 1936. The lake is the largest reservoir lake in the United States and provides water to Southern California.
In Overton, visit the Lost City Museum (M1) where you can see artifacts, restored buildings, and the history of the lost Anasazi civilization or enjoy some of the sandy beaches on Lake Mead.
From Overton, head south on NV-169 where you will soon be surrounded by desert except for a view of Lake Mead in the distance. As you approach the NV-167 intersection, stay to the right to continue on NV-169 for this scenic drive. Or consider a side trip to Overton Beach (W1). If you do, continue on NV-167 until it joins with State Route 12 and follow it to the end.
Following NV-169 West, you will soon enter the Valley of Fire State Park, named for the red sandstone which has been meticulously carved by winds and rain into very curious formations. Take advantage of the turnouts and stops to explore some of them, including Elephant Rock Vista (V1) or Seven Sisters Vista (V2).
Consider a short side trip on Cabins Road to The Cabins (T1) built with native sandstone in the 1930s by the Civilian Conservation Corps as a shelter for passing travelers and is now a picnic area.
Back on NV-169, you will soon arrive at the Valley of Fire Visitor Center (I1). Instead of continuing on NV-169, head north on the Visitor Center's road to access hike trailheads and for amazing views.
Two miles from the Visitor Center, the Petroglyph Canyon Trail (H1) is a 1-mile trail through canyon walls covered with Native American petroglyphs. A few more miles up the road, you will arrive at Rainbow Vista (V3) which provides awe-inspiring, colorful valley filled with domes and ridges.
Continue north on this road for another 5 miles, where you can enjoy the White Domes Trail (H2) which winds through canyon walls, sandstone formations in contrasting colors and near several cactus species, including beaver tail and cholla.
After returning to the Visitor Center, head west on NV-169 where you will soon arrive at the campground, home of the Atlatl Rock (H3). Atlatl Rock is a petroglyph covered rock accessed by an 84-step staircase. If stairs aren't your idea of fun, the northern portion of the campground has some wonderful views of the surrounding canyons.
You will soon exit the Valley of Fire State Park and our scenic adventure winds to an end. Continuing north on NV-169 will bring you back to I-15.

Share