Coulee Corridor Scenic Byway
Drive through coulees and dry canyons
Mileage
151 miles (243 km)
Duration

The duration is an estimate of a one-way drive and does not include any stops or side-trips.

3 hours, 30 minutes
Seasons

The seasons listed are the best seasons for this scenic drive. If Winter is not mentioned, the road may be closed during the winter.

All Seasons
Roadways
US Highway 2, and Washington Highways 155 and 17
Services

The cities or towns listed have either Food or Services such as gas, hotels, pharmacies, etc.

Coulee Dam, WA

▼

Rating

4.0

average from

17

votes

My Drives

Track your favorite scenic drives by selecting those which you want to take and those that you have taken. Using your free account, simply sign in and select My Drives.
Experience this Scenic Drive right from your web browser now with RoadPreview.
Our free Road Trip Planner will reverse the route and include the places of interests. Click the "Add to Road Trip" above to start planning your next road trip.
Send this link to your phone. Standard text messaging rates apply.
() -
Get directions from your start address to the beginning of and including this scenic drive. Choose either an alternate ending or same as start.
Have more destinations? Use our free Road Trip Planner to completely plan your adventure. Click the "Add to Road Trip" above to start planning your next road trip.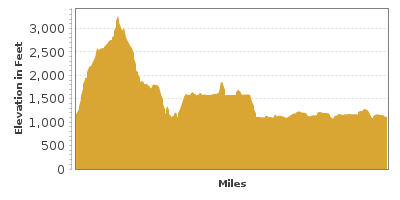 Hotel Finder
Great deals on hotels!
No booking fees.
Safe and secure.
Reserve online or call 1-866-358-9134 anytime.
While this area of Washington averages about 8 inches of rain per year, its landscape was influenced by glaciers and run offs in its long history, carving out spectacular coulees.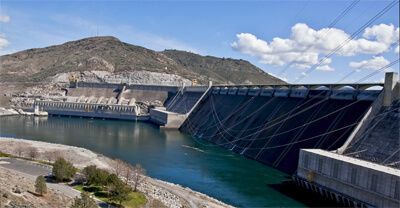 Grand Coulee Dam
This scenic drive starts in Omak and runs to Othello, but you can do it in either direction. To start from Othello, take exit 137 on I-90 and follow the signs for WA-26, and in about 45 minutes, head north on WA-17. But as described, we are starting in Omak, which you can reach off US-97.
Heading east on WA-155, there is a memorial to the 19th century leader of the Nez Perce tribe, Chief Joseph. Please respect the Nez Perce wishes to not visit his gravesite.
Continuing east, the Colville Confederated Tribes Museum (M1) in Coulee Dam depicts the history of the 12 tribes that are part of the Colville Confederated Tribes. Up until this point, the drive has been on the Colville Indian Reservation.
Just ahead is the Grand Coulee Dam (A1). At 550 feet high, it is the largest concrete structure in the United States. Tours are offered and during the summer, there is a laser light show.
For a spectacular view of the dam and a great picnic area, continue south on WA-155 and then head north on WA-174. About a mile and half on the highway, turn right on Crown Point Road and continue on this road into the Crown Point State Park (H3).
Approximately 15 miles from the Grand Coulee Dam, the Banks Lake and Steamboat Rock State Park (H1) will be on your right. The park is on a columnar volcanic basalt.
Continuing south for about 28 miles, Sun Lakes-Dry Falls State Park (H2) is on the right and features a Dry Falls, a prehistoric waterfall that was 10-times the size of Niagara Falls.
In another 14 miles south, Lake Lenore Caves State Park (H4) is on the right and has a trail to a series of caves used for shelter by Native Americans.
In three miles, Soap Lake is known for its mineral-rich water and mud and it marks the end of the Grand Coulee canyon.
When WA-155 ends, you will join onto US-2 for a four miles, at which point head South on WA-17.
Continuing south through the semi-desert terrain, Moses Lake is just before I-90 and features Moses Lake Museum and Art Center (M2), exhibiting shrub-steppe habitats and history of the local Native Americans in the area.
The Columbia National Wildlife Refuge (H5) is a short trip west to a less populated and more natural area where you can watch birds, beavers, yellow-bellied marmots, and deer.
The drive officially ends in Othello. From here, consider getting onto the I-90 and heading to Mountains to Sound Greenway or one of its connecting drives.
Share