Spokane River Loop
Drive along Spokane River and Long Lake
Mileage
69 miles (111 km)
Duration

The duration is an estimate of a one-way drive and does not include any stops or side-trips.

1 hour, 45 minutes
Seasons

The seasons listed are the best seasons for this scenic drive. If Winter is not mentioned, the road may be closed during the winter.

All Seasons
Roadways
US Highway 2, and Washington Highways 231 and 291
Services

The cities or towns listed have either Food or Services such as gas, hotels, pharmacies, etc.

Spokane, WA

▼

, and Reardan, WA

▼

Rating

4.1

average from

73

votes

My Drives

Track your favorite scenic drives by selecting those which you want to take and those that you have taken. Using your free account, simply sign in and select My Drives.
Experience this Scenic Drive right from your web browser now with RoadPreview.
Our free Road Trip Planner will reverse the route and include the places of interests. Click the "Add to Road Trip" above to start planning your next road trip.
Send this link to your phone. Standard text messaging rates apply.
() -
Get directions from your start address to the beginning of and including this scenic drive. Choose either an alternate ending or same as start.
Have more destinations? Use our free Road Trip Planner to completely plan your adventure. Click the "Add to Road Trip" above to start planning your next road trip.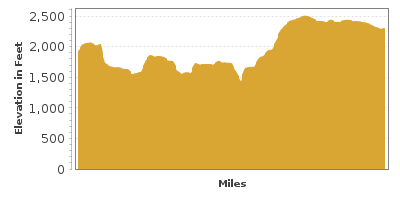 Hotel Finder
Great deals on hotels!
No booking fees.
Safe and secure.
Reserve online or call 1-866-358-9134 anytime.
This beautiful scenic loop drive starts in the city of Spokane, which you can reach using exit 280 off of I-90 and head right onto South Division Street. In a few blocks while heading north, there will be signs directing you to the Spokane Visitor Center (I1).
Bing Crosby grew up in Spokane, just moments away from the Gonzaga University, where he attended but unfortunately dropped out. The Crosby Student Center (A2) contains every album he produced. To visit, just after the Sam Guess Memorial Bridge, turn right onto Sharp Ave, in three blocks, turn right onto Cincinnati Street, and in a few blocks, you will see the center on the right.
Continuing north on Division Street, turn left onto WA-291/Francis Ave. As Spokane is Washington's second largest city, you will not be out of the urban environment yet, but when WA-291 veers to the right in several blocks, you will start to see the country life.
At this bend, you will see the Riverside State Park (H1) on your left. In addition to many great walks and hikes along the Spokane River, it has a foot-only, swinging bridge over the Spokane River, where you can see large, basaltic formations that sit in the river.
Traveling northwest on WA-291, the Spokane River inches closer to the road, visible through the trees until the river and the road are completely parallel. The river is quite wide at this point, partially due to the Nine Mile Falls (H2) just ahead.
The Spokane House Interpretive Center (A3) on the left is a great place to learn more about early Washington settlers, fur trade, and life with the Spokane Indians. Just after this, turn right onto N. Shoemaker Lane for a nice view of Lake Long where the boats are launched.
After Tumtum, the drive parts from the river and basalt boulders of varying sizes are visible remnants of the volcanic origins of this area. You will see a giant boulder near milepost 28 and here you will find the Long Lake Pictographs and Archeological Interpretive Trail (H3).
Continuing on WA-291, you will approach the Long Lake Dam (V1) and there is a pullout on the left side of the road which affords a great view of the dam, rocks, and surroundings.
After the dam, the drive starts descending and within a mile, you will come to a stop sign. Head towards Reardan by turning left on WA-231. You will go over the Spokane River shortly and the drive will start to climb a bit.
In the town of Reardan will be the junction with US-2. Turn left to head east and back to Spokane where our drive will end. On the way back, the Spokane Plains Battlefield (A1) is on your left and is where the last major Indian Battle of the Inland Empire occurred in 1858.
Once in Spokane, the Riverfront Park (H4) is a nice place to stop at for a picnic, view the Spokane Falls or take in one of the many attractions such as IMAX theatre or mini golf. The Monroe Street Bridge (B1) is a beautiful deck arch bridge originally built in 1911. From Spokane, consider driving in the Palouse Country.
Share