Palouse Country
A country drive through rich farmland and rolling hills
Mileage
118 miles (190 km)
Duration

The duration is an estimate of a one-way drive and does not include any stops or side-trips.

3 hours
Seasons

The seasons listed are the best seasons for this scenic drive. If Winter is not mentioned, the road may be closed during the winter.

All Seasons
Roadways
US Highways 195 and 95, and Washington Highway 27
Services

The cities or towns listed have either Food or Services such as gas, hotels, pharmacies, etc.

Pullman, WA

▼

, Spokane, WA

▼

, Liberty Lake, WA

▼

, Veradale, WA

▼

, Uniontown, WA

▼

, Potlatch, ID

▼

, Moscow, ID

▼

, Lewiston, ID

▼

, more...and Clarkston, WA

▼

Rating

3.9

average from

55

votes

My Drives

Track your favorite scenic drives by selecting those which you want to take and those that you have taken. Using your free account, simply sign in and select My Drives.
Our free Road Trip Planner will reverse the route and include the places of interests. Click the "Add to Road Trip" above to start planning your next road trip.
Send this link to your phone. Standard text messaging rates apply.
() -
Get directions from your start address to the beginning of and including this scenic drive. Choose either an alternate ending or same as start.
Have more destinations? Use our free Road Trip Planner to completely plan your adventure. Click the "Add to Road Trip" above to start planning your next road trip.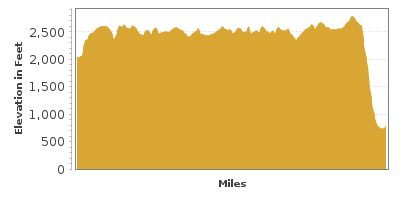 Hotel Finder
Great deals on hotels!
No booking fees.
Safe and secure.
Reserve online or call 1-866-358-9134 anytime.
The rolling hills of Palouse are not only pleasing to the eye, but the fertile farmland is fundamental to the area's agriculture, which produces primarily wheat and legumes. Enjoying four distinct seasons, the hills sport a vibrant new palette of colors during each of them, making the Palouse very popular with photographers and for scenic driving.
Palouse Country
Our drive is described traveling from Opportunity in the Spokane Valley and travels to Clarkston near the Idaho border but of course can be driven in the opposite direction. To reach Opportunity, take exit 289 off I-90 and turn South onto WA-27 (Pines Road). To reach Clarkston, head west on US-12 until just before the Idaho border.
The drive passes through the town of Opportunity for about three and half miles before beginning that country feel. Throughout the drive, you will travel through small towns, each with its own history, personality and offerings.
In about 8 miles after the town of Freeman, the drive enters an area of contoured hills typical of Palouse. As you continue driving south, the road winds around and over the undulating landscape. At the top of each hill, are picture-perfect expansive views.
Approaching the town of Latah is a section of the 300-mile John Wayne Trail. Perfect for biking and walking, you can access from two trailheads (H3) and (H4).
With an elevation of 2,490-feet, Tekoa Mountain (H7) is the highest point in Palouse County. The town of Tekoa sits at its base and features an art-deco movie theater, now used as a performing arts center and the Tekoa Museum and Library (M1) with artifacts, memorabilia and photos dating back to the 1800's. The Old Milwaukee Railroad Train Trestle (A6) is still standing and has become a local landmark.
The drive continues through the hills and vast farmland dotted with silos and barns. In about 19 miles you approach Oakesdale, one of the oldest communities in the state. Step back in time as you explore the town and several buildings and homes on the National Register of Historic Places. The photogenic Barron Flour Mill is another area landmark. The only remaining intact flour mill on the Palouse was built in 1890 and plans are in motion for preservation and restoration. The grounds are a popular picnic spot.
Don't miss an interesting side trip to Steptoe Butte State Park (H2). Named for the 3,612-foot tall quartzite butte that looms over the lowlands, take the road that spirals up to extraordinary panoramic views. There is an entrance fee or Discover Pass is accepted. To get here, turn west onto Hume Road just after Oakesdale for approximately 12 miles.
Between September and October is an opportunity to pick pears and over 10 varieties of apples, or press your own cider at Bishops' Orchard (A3) in Garfield.
Back on WA-27, you will be surrounded by beautiful rolling hills and fields of lentils. Eighteen percent of the lentils sold in the United States are grown in Palouse. In late August, celebrate all things lentil at the National Lentil Festival held at Reaney Park in Pullman. Taste an assortment of culinary delights, enjoy live music, farm exhibits, games, activities and much more. Admission is free.
Keep an eye out for Fugate Road on the west side of the WA-27 about ten miles from Pullman. Taking this road and turning left onto Kamiak Butte Park Road will bring you to Kamiak Butte (H6). Climbing the 3,641-foot butte affords magnificent views. The 2.5-mile loop Pine Ridge Trail explores dense forest, a haven for birds and mammals, as well as rocky outcrops and wildflowers. Spur trails lead to the summit making the hike a 3.5 mile round trip.
In Pullman, WA-27 ends and our drive continues on US-195 towards Lewiston, Idaho. The rolling hills stretch long into the distance. In about 22 miles, you will merge onto US-95 South just after entering Idaho.
However, do consider a stop in Pullman. The vibrant city is home to the prestigious Washington State University. Stroll the beautiful campus and charming downtown, enjoying diverse cafes, restaurants, entertainment, shopping and art galleries. Stretch your legs with a walk or bike along the 8-mile Chipman Trail which follows an abandoned railroad line or on the Downtown Pullman Riverwalk. Stargazers will love the public star parties held in the Jewett Observatory (A4), part of the WSU. Check the website for dates and a chance to view the cosmos through the historic 12-inch Clark. Just 16 miles from Pullman on Hwy 195, is Artisans at the Dahmen Barn. The converted dairy barn features art from over 100 regional artists and offers studio tours, exhibits and classes. The barn is surrounded by a fence made from more than 1000 antique wagon wheels.
The Idaho portion of the drive is short, but make the most of it by taking a side trip down the Old Spiral Highway (T1). Just after entering Idaho and before merging onto US-95, turn onto the Old Spiral Highway and enjoy the turns, twists and switchbacks as you meander down the canyon. Once you have reached the bottom, merge onto ID-128 East, until US-12 West. Even if you do not decide to take the complete side trip, you will at least have a view of Lewiston and Clarkston cities and the Clearwater and Snake rivers below. Lewiston and Clarkston are the known as the gateway cities to the Hells Canyon Recreation Area, immediately to the south.
If you decided to head straight on US-95, you will soon merge onto US-12 West. Stay on US-12 to Clarkston, Washington where our drive officially ends.
From Clarkston there are many options to continue the adventure. Head down to the Hells Canyon Recreation Area (H9), or head east to our Lake Coeur d'Alene or the Northwest Passage drives in Idaho.
Or travel west on US-12 and merge onto WA-261 to visit Palouse Falls State Park (H1). One of the most spectacular falls in Washington State, the 198-foot cascade and surrounding canyon is worth the detour. The park also offers hiking trails, an observation shelter, historical displays and camping.
Looking for more in the area? The Lewis and Clark Memorial Highway drive is stunning route if you're heading towards Portland.

Share