Kaibab Plateau
The North Rim of the Grand Canyon
Mileage
60 miles (97 km)
Duration

The duration is an estimate of a one-way drive and does not include any stops or side-trips.

1 hour, 50 minutes
Seasons

The seasons listed are the best seasons for this scenic drive. If Winter is not mentioned, the road may be closed during the winter.

Spring, Summer, and Fall
Roadways
Arizona Highway 67, and Cape Royal Road
Passes

Some of the adventures on this scenic drive require an admission fee that these passes cover. Please read the drive description for more information.

America the Beautiful Annual National Parks Pass
Services

The cities or towns listed have either Food or Services such as gas, hotels, pharmacies, etc.

North Rim, AZ

▼

Rating

4.0

average from

29

votes

My Drives

Track your favorite scenic drives by selecting those which you want to take and those that you have taken. Using your free account, simply sign in and select My Drives.
Our free Road Trip Planner will reverse the route and include the places of interests. Click the "Add to Road Trip" above to start planning your next road trip.
Send this link to your phone. Standard text messaging rates apply.
() -
Get directions from your start address to the beginning of and including this scenic drive. Choose either an alternate ending or same as start.
Have more destinations? Use our free Road Trip Planner to completely plan your adventure. Click the "Add to Road Trip" above to start planning your next road trip.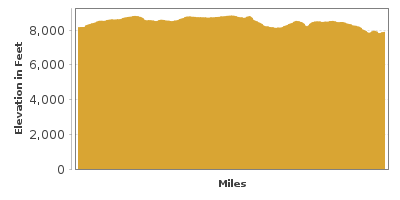 Hotel Finder
Great deals on hotels!
No booking fees.
Safe and secure.
Reserve online or call 1-866-358-9134 anytime.
Get a Park Pass
Natural areas along this route require an entrance fee used to protect and maintain our most scenic treasures. Save time by purchasing your forest passes before you go.
Separated by a mere 10 miles, the North Rim of the Grand Canyon sees a tenth of the travelers of the South Rim, primarily as the roadways between them require more than a couple hours of driving. Escape the crowds and experience this incredible, less traveled side of the canyon.
Mount Hayden at the North Rim of the Grand Canyon
This spectacular scenic drive begins in the town of Jacob Lake which is accessible by US-89-Alt and joining onto AZ-69. Known as the "Gateway to the Grand Canyon," the town offers accommodations, dining, shopping and an opportunity to stock up on travel and camping necessities and gas. The Kaibab Plateau Visitor Center (I1) is a great place to stop to learn about off-the-beaten-track hikes and maximizing your adventure within the Kaibab Plateau.
The drive winds through the Kaibab and Saddle Mountain National Forests. Aspen, Douglas fir, ponderosa pine, and spruce line your way to the Grand Canyon North Rim Visitor Center (I2). A few openings in the forest will present glimpses of the Grand Canyon, particularly as you approach the visitor center, but one of the better views is at the end of AZ-67, where the Grand Canyon Lodge (H1) welcomes you with a spectacular view of Bright Angel Canyon. The view illustrates the massive uplift that occurred leaving the North Rim 1000 feet higher than the South Rim. Water, wind, erosion and temperature have worked together to create a landscape of unimaginable beauty. Looking down at 2 billion years of history is incredible. The 1/2 mile round trip trail to Bright Angel Point takes you back — a Juniper tree over 600 years old, marine and crinoid fossils, a viewpoint of Roaring Springs, colorful layers of rock and of course outstanding views.
There are other easy and more challenging trails that leave from the Grand Canyon Lodge, including trails that head to the Grand Canyon's floor. Keep in mind that during the summer, the floor's temperature is hotter than the rims and can easily exceed 100° F. Bring plenty of water and remember that going down is easier than going up. Do not attempt the entire hike down to the river and back up in one day, but there are plenty of good spots to turn around that make good day hikes.
From the Grand Canyon Lodge, backtrack a few miles, pass the Grand Canyon Entrance to Cape Royal Road on your right. The drive starts up again as a forested adventure.
In a few miles, you will arrive at a fork where the left heads to Point Imperial Road and the right continues on Cape Royal Road. You cannot go wrong with either choice! Point Imperial Road will bring you to Point Imperial (V1) which is the viewpoint with the highest elevation in all of the Grand Canyon's North Rim and offers a breathtaking view of the Colorado River, Navajo Nation Reservation, Granite Gorge, and layers of red and black Precambrian rocks.
Back on Cape Royal Road, wind your way towards Cape Royal (V2). On your way, take advantage of the many turnouts to take in the dramatic views. From Cape Royal Point, you will have endless panoramas of the canyon, Angels Window and the Colorado River. The Cape Royal Trail is a self-guided 1/2 mile round trip from the parking area. This area is also popular for both sunrise and sunset viewing.
From here, backtrack back to US-89-Alt and consider a side-trip to Zion National Park by heading North on US-89-Alt or head south to explore the south rim with our Grand Canyon Loop.

Share