Los Caminos Antiguos Scenic & Historic Byway
Explore the largest sand dunes on the continent
Mileage
148 miles (239 km)
Duration

The duration is an estimate of a one-way drive and does not include any stops or side-trips.

4 hours, 17 minutes
Seasons

The seasons listed are the best seasons for this scenic drive. If Winter is not mentioned, the road may be closed during the winter.

All Seasons
Roadways
Colorado Highways 142, 160, 169, and 17, US Highways 160 and 285, and Lane 6
Services

The cities or towns listed have either Food or Services such as gas, hotels, pharmacies, etc.

Alamosa, CO

▼

, Mosca, CO

▼

, Antonito, CO

▼

, Chama, NM

▼

, and Fort Garland, CO

▼

Rating
My Drives

Track your favorite scenic drives by selecting those which you want to take and those that you have taken. Using your free account, simply sign in and select My Drives.
Our free Road Trip Planner will reverse the route and include the places of interests. Click the "Add to Road Trip" above to start planning your next road trip.
Send this link to your phone. Standard text messaging rates apply.
() -
Get directions from your start address to the beginning of and including this scenic drive. Choose either an alternate ending or same as start.
Have more destinations? Use our free Road Trip Planner to completely plan your adventure. Click the "Add to Road Trip" above to start planning your next road trip.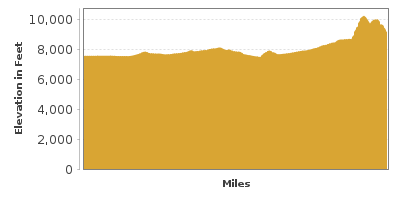 Hotel Finder
Great deals on hotels!
No booking fees.
Safe and secure.
Reserve online or call 1-866-358-9134 anytime.
Translating as "the ancient roads", driving the Los Camino Antigua traces the footsteps of Native Americans, 16th-century Spanish explorers, ranchers and miners, as it travels from Alamosa to Antonito, and the border of New Mexico. Along the way are diverse landscapes of snow-capped mountains, lakes, wetlands, vast ranchland, and the tallest sand dunes on the continent at Great Sand Dunes National Park and Preserve.
Great Sand Dunes National Park and Preserve
Alamosa makes a great base for exploring the region, offering a wide array of shopping, restaurants, brewpubs, coffee shops, and lodging options. Before beginning the drive, we recommend exploring these highlights. Embark on a self-guided walking tour of the historic architecture downtown. Walking tour maps and a wealth of information are available at the Colorado Welcome Center (I1) which is located in the historic Alamosa Train Depot. Adjacent, is the Rio Grande Scenic Railroad (A7). Step back in time, and relive the late 1800's aboard a narrow gauge rail car. There are a variety of excursions, from daytime rides through the steep La Veta Pass, sunset dinner trips, fall color adventures, or take the train to an exclusive mountaintop concert venue. Fir Summit Amphitheater is the site of Mountain Rails Live, a summer outdoor concert series only accessible by train. The train runs from mid-May to mid-September.
Located in the Adams State University, the Luther Bean Museum (M3) displays an excellent collection of regional art and historic objects, including bronzes by William Moyers, Native American pottery, furniture, porcelain, decorative arts, photographs by O. T. Davis and much more. The museum is free and open to the public.
Visit Blanca Vista Park (H3) to hike or bike on a myriad of trails, such as the 3.5-mile Twin Peaks Loop that circumnavigates the Cattails Golf Course, offering views of the Rio Grande River and the Sangre de Cristo Mountains, or the 1-mile Crestone Peak Trail that overlooks a wildlife viewing area, and links with other trails.
On Saturdays from mid-July to mid-October, stroll through the Alamosa Farmer's Market downtown for picnic-perfect fresh produce and baked goods, and enjoy cooking demonstrations, music, and crafts.
At the San Luis Valley Museum (M7), learn about the history of Native Americans, the first settlers, ranching, farming, the railroad, and migration of Germans, Japanese, Dutch, Colombian and others to the valley. There is a small entrance fee. Children under 5, students (K-12), teachers, retired teachers, active military and veterans free.
Experience two nearby wildlife refuges. To the west of Alamosa on CO-15 is the Monte Vista National Wildlife Refuge (A14), an important resting place for migrating birds, particularly the Sandhill Crane. In spring, approximately 20,000 Sandhill Cranes stop here for 6 weeks to refuel. The valley celebrates with an annual Sandhill Crane Festival held the 2nd weekend in March, drawing birders, nature lovers, and photographers to this extraordinary sight. To the east, is the 11,000-acre Alamosa Refuge and Visitor Center (A6). Diverse habitats are home to over 200 species of resident and migratory birds, as well as elk, deer, porcupine, and beaver. Drive the auto-tour, or hike or bike along nature trails, which feature interpretive panels.
The byway officially begins heading north on CO-17. Fascinated by aliens and UFO's? Or just like quirky roadside stops? Consider passing the first turn of the byway and head to UFO Watchtower and Campground (A8) in Hooper. Created by Judy Messoline, this observation platform offers the perfect vantage point from which to search the skies for supernatural or extraterrestrial activity. Many unusual sightings have been documented in this area, and best viewing hours are from 11pm — 3am. Whether you see a flying saucer or not, you will be rewarded with out-of-this-world stargazing. Along the way here, is the Colorado Gators Reptile Park (H4), home to more than 400 alligators and reptiles. One hundred alligators were originally brought here to eat the fish remains from a Tilapia Farm, and the alligators just thrived in the warm geothermal waters. The park is also a sanctuary for unwanted exotic pets. Both attractions charge a fee.
Amid outstanding views of the Sangre de Cristo Mountains and the Great Sand Dunes, San Luis State Park (H1) offers superb wildlife watching. Wetlands and low dunes attract birds, coyotes, kangaroo rats, elk, reptiles and amphibians. Pick up a wildlife checklist and explore on hiking and mountain biking trails. Swimming is not permitted in San Luis Lake or Head Lake, but you can enjoy water recreation such as motor boating, windsurfing, and water-skiing. In winter, frozen lakes are ideal for ice fishing and skating. A day-use fee is charged or consider an annual Colorado State Park Pass. Stay overnight at Mosca Campground.
Great Sand Dunes National Park and Preserve (H2) is the focal point of this drive. Thirty-square miles of shifting shapes and dancing light is a breathtaking sight to behold. Photographers know that the light of sunrise and sunset reveal the most dramatic scenes, so camp here if possible, with the added bonus of phenomenal stargazing, or at least get an early start. Make your own trails as you explore the dunes, five of which are over 700-feet tall. Star Dune is the tallest at 755-feet. Divided into two sections — the Park and Preserve offer different activities. At the Park, along with hiking, you can sand-board or sled on the dunes. Rentals available nearby, your winter sleds or cardboard will not work. Dune-accessible wheelchairs are available for loan at the Visitor Center. But take heed, in peak afternoon, the sand temperature can reach 150F degrees and lightning strikes are more common, so plan your hikes or sledding in the morning or early evening. The further you go from the parking lot the more spectacular and private the experience, but make sure you have the strength (and ample water) for the hike back. Walking on sand is difficult. If you're not into trudging on the dunes, or it's too hot, there are forested trails, such as the short Montville Loop Trail, or the 7-mile Mosca Pass Trail. In stark contrast to the dry temperatures and sand dunes, Mendano Creek offers a space to splash and wade. The depth of the creek depends on the season, but is typically most lush in spring. Stop in the Visitor Center, which features displays on the dune geology and a short film, perfect for when the afternoon heats up. Don't miss participating in a ranger-led program which examines the dunes, wildlife, or the night sky. The Preserve offers back-country hiking, off-roading and primitive camping. There is an entrance fee covered by an America The Beautiful Pass.
Sure, you have to wade through the water to get the best view of the 25-foot Zapata Falls (A1) but bring water shoes because it's worth it. The round trip hike is less than a mile from the parking area, but it's a rough, gravel road for 3.5-miles on BLM Road 5415 to the trailhead, and not recommended for low clearance vehicles. The trail is open year-round and winter delights with an icy crystal cascade. There is primitive camping at Zapata Falls Campground.
Zapata Ranch (A15) is now owned by the Nature Conservancy which protects this important landscape, manages livestock, and offers ranch vacations. Experience the daily life of a rancher, herd cattle by horseback, observe bison, or join a guided nature walk or birding tour.
The Fort Garland Museum (M6) is an adobe fort built in 1858. It was once commanded by the legendary Kit Carson, and today you can see interesting exhibits on Carson's life, the role of the Buffalo Soldiers West, and the Civil War. Explore original and restored buildings and imagine what life was like in this isolated outpost. There is an entrance fee.
No matter your spiritual affiliation, visit the La Capilla de Todos Los Santos (A9) — Shrine of the Stations of the Cross. A 3/4-mile trail passes 15 bronze sculptures by artist Huberto Maestas, depicting Christ's passion and resurrection. Culminating at the chapel are magnificent views.
Built in 1943 by the Works Progress Administration (WPA), the San Luis Museum and Cultural Center (M8) features a replica of a Penitente Morada, a collection of local art, traditional embroidery, murals, a diorama of the village, and more.
Constructed in the early 1860's, the adobe San Acacio Mission Church (A10) is the oldest standing church in Colorado. It is also one of nine historic churches on the Sacred Circle Tour.
One of boxing's greats was originally from Manassa. Visit the Jack Dempsey Museum (M10) and learn about Dempsey, also known as the Manassa Mauler who was heavyweight boxing champion from 1919-1926. The museum is the house that Dempsey was born in, and his life is explored through photos, memorabilia and artifacts including the boxing gloves from his fight in New York. Friendly docents round out the experience. The museum is free and hours vary, so check ahead. Don't forget to take a selfie with the bronze sculpture of Dempsey that stands outside.
The byway continues to Antonito, which reveals a rich heritage of Ute Indians, Spanish and Mexican explorers. Learn more at the Conejos County Museum and Visitor Center (M9). The museum is free.
Built in 1858, Our Lady of Guadalupe Catholic Church (A13) is the oldest parish in Colorado. Visit the church, or attend Mass to appreciate the beautiful, but humble architecture and design.
The Cumbres and Toltec Scenic Railroad (A12) was originally constructed in 1880 to serve silver mining interests. An engineering feat at the time, the track travels by deep gorges, steep passes, and across trestle bridges. The railway is based in Chama, New Mexico, and travels to and from Antonito in Colorado daily. Ride the narrow-gauge steam train on a full or half day trip, or board one of their excursions such as a sunset dinner train or Christmas train.
Another unusual destination, is Cano's Castle (A11). The castle is hand-crafted by Donald "Cano" Espinoza, a Native American Vietnam vet, using over one million aluminum cans, screen doors, hubcaps, tires, and other scrap materials. The Castle is privately owned. You can take photos, but please respect the property.
The byway continues through the San Juan National Forest and ends at the border of New Mexico. Encompassing 1.8 million acres, the San Juan National Forest offers a bounty of hiking, biking and OHV trails, fishing, climbing and camping.

Share