Cascade Valley Heritage Corridor
Follow the Snoqualmie River
Mileage
29 miles (48 km)
Duration

The duration is an estimate of a one-way drive and does not include any stops or side-trips.

47 minutes
Seasons

The seasons listed are the best seasons for this scenic drive. If Winter is not mentioned, the road may be closed during the winter.

All Seasons
Roadways
Washington Highway 202
Services

The cities or towns listed have either Food or Services such as gas, hotels, pharmacies, etc.

Woodinville, WA

▼

, Redmond, WA

▼

, North Bend, WA

▼

, and Seattle, WA

▼

Rating

3.0

average from

68

votes

My Drives

Track your favorite scenic drives by selecting those which you want to take and those that you have taken. Using your free account, simply sign in and select My Drives.
Our free Road Trip Planner will reverse the route and include the places of interests. Click the "Add to Road Trip" above to start planning your next road trip.
Send this link to your phone. Standard text messaging rates apply.
() -
Get directions from your start address to the beginning of and including this scenic drive. Choose either an alternate ending or same as start.
Have more destinations? Use our free Road Trip Planner to completely plan your adventure. Click the "Add to Road Trip" above to start planning your next road trip.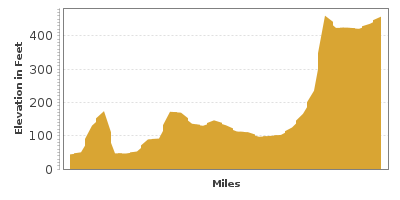 Hotel Finder
Great deals on hotels!
No booking fees.
Safe and secure.
Reserve online or call 1-866-358-9134 anytime.
Following the path Native Americans used to reach Puget Sound, the Cascade Valley Heritage Corridor follows the Snoqualmie River between Woodinville and North Bend. Before Stevens Pass was built, this was the original US-2 and many parts of the scenic route appear locked in time.
Snoqualmie Falls
This scenic drive begins in Woodinville. You can reach Woodinville by following the WA-522 eastward from either the I-5 (exit 171) or I-405 (exit 23).
Woodinville is home to many fine examples of Washington wines. Many wineries are open to the public for tours and tasting. For more information, visit woodinvillewinecountry.com.
Following the WA-202 south for 6 miles, you will arrive in Redmond. In addition to shopping experiences, a stop at the Marymoor Park (H1) is recommended. On the shores of Lake Sammamish, Marymoor Park is King County's most popular park and offers a little something for everyone including a summer concert series, evening movies and a velodrome.
In Redmond, the WA-202 heads east. This is a beautiful country drive for many miles as it passes small towns and farms.
Once you arrive in Fall City, the Snoqualmie River is visible on your left, and once you cross the bridge, the river will be on your right for the next several miles. From this point on, the road becomes very scenic as it winds through forest with trees creating a canopy. Views of the Cascades and Mount Si lie in the distance.
A sign will indicate 1000-feet to the Snoqualmie Falls (H2) Overlook. Stop here and enjoy the 270-feet Snoqualmie Falls. The observation platform is wheelchair accessible. The River Trail is a steep path leading to an observation deck at the bottom of the falls. Only 1-mile long, it is a strenuous, but well worth it walk back up.
Continuing east is Snoqualmie, a historic railroading town. The Northwest Railway Museum (M1) has artifacts, locomotives, freight and passenger trains on display and offers scenic 5.5 mile excursions aboard an antique train between Snoqualmie, North Bend and Snoqualmie falls. Stroll the quaint downtown streets for shopping and dining.
Shortly after Snoqualmie, you will arrive in North Bend, known for being the gateway to Mount Si and for its factory outlets. To reach Mount Si (H3), turn left onto SE North Bend Way and shortly after the North Bend Ranger Station (I1) you will turn left on Mount Si Road to the parking lot and trailhead. Thirty-one thousand feet over a fairly steep 4 miles of switchbacks make this a strenuous hike but even a short trip in offers a beautiful view of the lush green forest.
North Bend's factory outlets are off the WA-202 before you head onto I-90. The Snoqualmie Valley Historical Museum (M2) exhibits pioneer and Native American Indian artifacts as well as photographs depicting the history of the area.
Our scenic drive ends as the WA-202 joins onto I-90. From here, continue in either direction on the Mountains to Sound Greenway.

Share