The Hood Canal Loop
From Port Gamble and Port Townsend around the Hood Canal
Mileage
132 miles (213 km)
Duration

The duration is an estimate of a one-way drive and does not include any stops or side-trips.

3 hours, 30 minutes
Seasons

The seasons listed are the best seasons for this scenic drive. If Winter is not mentioned, the road may be closed during the winter.

All Seasons
Roadways
US Highway 101, and Washington Highways 104, 106, 19, 20, 3, and 304
Ferry
Yes
Services

The cities or towns listed have either Food or Services such as gas, hotels, pharmacies, etc.

Edmonds, WA

▼

, Kingston, WA

▼

, Port Gamble, WA

▼

, Port Townsend, WA

▼

, Shelton, WA

▼

, Union, WA

▼

, Belfair, WA

▼

, and Navy Yard City, WA

▼

Rating

3.9

average from

82

votes

My Drives

Track your favorite scenic drives by selecting those which you want to take and those that you have taken. Using your free account, simply sign in and select My Drives.
Our free Road Trip Planner will reverse the route and include the places of interests. Click the "Add to Road Trip" above to start planning your next road trip.
Send this link to your phone. Standard text messaging rates apply.
() -
Get directions from your start address to the beginning of and including this scenic drive. Choose either an alternate ending or same as start.
Have more destinations? Use our free Road Trip Planner to completely plan your adventure. Click the "Add to Road Trip" above to start planning your next road trip.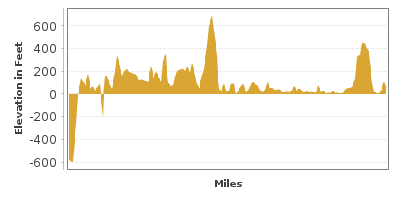 Hotel Finder
Great deals on hotels!
No booking fees.
Safe and secure.
Reserve online or call 1-866-358-9134 anytime.
Spectacular mountain views, outdoor recreation, fresh shellfish and more await in Hood Canal. Our drive starts in Edmonds, then to Kingston via ferry. A visit to historic Port Gamble, over the Hood Canal Bridge, and a jaunt through Port Townsend. Then follow the Hood Canal southward to Skokomish and Belfair and continue heading north to Bremerton, and return to Seattle by ferry or by joining I-5.
Beach at Fort Worden State Park
This drive uses the ferry, so keep this in mind when planning when to go and come back home, especially on a sunny, summer weekend. The ferry schedule is available at www.wsdot.wa.gov/ferries/schedule/.
To reach Edmonds, take exit 177 off I-5 and head west on WA-104. In about 4 miles, you will see signs for the ferry. While waiting to board the ferry, do not idle needlessly. The ferry ride is about 30 minutes long. The Olympic Mountains and Puget Sound are awaiting your cameras, so head to the upper decks to enjoy the view and take photographs.
Once in Kingston, stay to the right to continue on WA-104. In 4 miles, again turn right to stay on the WA-104. In another 5 miles, you will be in Port Gamble. The quaint town of Port Gamble on the Hood Canal has antique shops, galleries, museums and picturesque turn-of-the-century New England style buildings. Stop in at the Port Gamble General Store and Café (A1) and don't miss its interesting Shell Museum. Nearby Salsbury Point County Park (W1) is a great picnic spot with a playground and beach access, and a fabulous location to view the Hood Canal Bridge draped by the snow-capped rocky peaks of the Olympic Mountains.
Continuing west on WA-104, cross the Hood Canal Bridge. Built in 1961, the Hood Canal Bridge is the longest floating bridge of its kind built over tidal waters in the world. Shines Tidelands Park (H8) on this side of the bridge features tidepools to explore.
7 miles after the Hood Canal Bridge, turn right on WA-19. For an alternative scenic route, turn left on Oak Bay Road which will bring you back to WA-19. This travels along the bay with spectacular views of the Cascades.
Traveling on WA-19 for 14 miles, you will join the WA-20. We recommend continuing straight on WA-20 to Port Townsend, one of the top 8 cities in the United States, according to MSN City Guides. The pedestrian-friendly downtown core of Port Townsend features galleries, boutiques, restaurants, wineries, live music and also has the second largest collection of Victorian homes in the United States (San Francisco has the most).
Scenic Fort Worden State Park (H1) sits on the bluffs of the Strait of Juan de Fuca, offering incredible views, picnic areas, a lighthouse, sandy beaches, the Port Townsend Marine Science Center (A2) and for the history buff, the Coast Artillery Museum (M1).
From Port Townsend, you can board the ferry and head to Whidbey Island, but for this drive, we are heading west on WA-20.
In 7 miles from where the WA-19 joins the WA-20, the WA-20 ends at the US-101, head left to follow the Hood Canal. If your schedule allows, you could head North on US-101 for Port Angeles and the Olympic Peninsula Loop.
In 12 miles, you will reach Quilcene. If you are planning some hikes or need further information, stop at the Quilcene Ranger Station (I1). Hikes in this area display a wonder of wildflowers, especially in July.
Five miles south of Quilcene, consider turning onto the gravel Forest Road 2730 up to the summit of Mount Walker (H2), which provides a spectacular view of the Olympic Mountains, Puget Sound, the Cascade Mountain Range, and more, depending on how clear it is. There are also some hiking opportunities, including a two-mile hike to the summit that is accessible about a quarter mile before Forest Road 2730.
Continuing South on US-101 for another 7 miles, the Dosewallips State Park (H3) provides access to fresh and saltwater beaches, ideal for clamming and oystering.
In 24 miles, you will arrive in Hoodsport. Consider turning right onto WA-119 and heading into Lake Cushman State Park (H4) or straight into the Olympic National Park, for attractions such as for the nearby Staircase Rapids Nature Trail. The small town of Hoodsport is renowned for its diving locations which offer the chance to see octopus, wolf eels, rockfish and anemones. Stop in at the Hama Hama Seafood store to sample some of the local shellfish and the award-winning Hoodsport Winery.
Traveling the tree-lined, winding road another 2 miles, brings you to Potlatch. The Potlatch State Park and Campground (W3) offers access to the canal and is a great place to pick oysters and dig clams. Note that a license is required.
In 3 miles, you will approach Skokomish and the US-101 will join the WA-106. For this drive, turn left onto WA-106 and in about 5 miles, the road hugs the picturesque Hood Canal.
In 7 more miles, Twanoh State Park (W4) will be on your left. Twanoh State Park is one Washington's warmest saltwater beaches. Enjoy a stroll along the beach marveling at the abundance of oyster shells strewn on the sand. This park is also a popular spot for shell-fishing, for which again, a license is required.
The WA-106 continues along the Hood Canal for 7 miles, where the WA-106 ends at the WA-3. Turn left (North) on WA-3 towards Belfair and Bremerton. The drive weaves through small towns and forests.
In 9 miles, the WA-3 will fork and you can either continue on the WA-3 towards Bremerton or head east on WA-16 towards Tacoma. Taking the WA-16 will avoid a ferry and bring you to Gig Harbor, the Tacoma Narrows Bridge (B2), and Point Defiance Park (H5).
Or to continue to Bremerton, from the fork heading north on WA-3, take exit 36 for South Charleston Road/WA-304 and follow the signs towards the Bremerton Ferry.
The ferry takes about 55 minutes and offers a spectacular view of the Seattle skyline, especially at night. This drive ends in Seattle. From Seattle, consider a drive to the Mountains to Sound Greenway.

Share