Tucson Mountain Park and Saguaro National Park
Experience an icon of the Sonoran Desert — the world of Saguaro Cacti
Mileage
20 miles (33 km)
Duration

The duration is an estimate of a one-way drive and does not include any stops or side-trips.

50 minutes
Seasons

The seasons listed are the best seasons for this scenic drive. If Winter is not mentioned, the road may be closed during the winter.

All Seasons
Roadways
Gates Pass Road, Golden Gate Road, North Kinney Road, and Picture Rocks Road

Gravel Roads

Yes
Passes

Some of the adventures on this scenic drive require an admission fee that these passes cover. Please read the drive description for more information.

America the Beautiful Annual National Parks Pass
Services

The cities or towns listed have either Food or Services such as gas, hotels, pharmacies, etc.

Marana, AZ

▼

, Oro Valley, AZ

▼

, and Tucson, AZ

▼

Rating

3.9

average from

26

votes

My Drives

Track your favorite scenic drives by selecting those which you want to take and those that you have taken. Using your free account, simply sign in and select My Drives.
Our free Road Trip Planner will reverse the route and include the places of interests. Click the "Add to Road Trip" above to start planning your next road trip.
Send this link to your phone. Standard text messaging rates apply.
() -
Get directions from your start address to the beginning of and including this scenic drive. Choose either an alternate ending or same as start.
Have more destinations? Use our free Road Trip Planner to completely plan your adventure. Click the "Add to Road Trip" above to start planning your next road trip.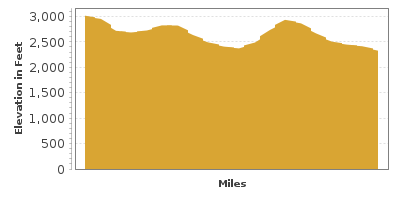 Hotel Finder
Great deals on hotels!
No booking fees.
Safe and secure.
Reserve online or call 1-866-358-9134 anytime.
Get a Park Pass
Natural areas along this route require an entrance fee used to protect and maintain our most scenic treasures. Save time by purchasing your forest passes before you go.
Just 30 minutes from downtown Tucson, this scenic drive heads through a forest of Saguaro cacti and passes in front of one of the top zoos in the country, Arizona-Sonora Desert Museum.
Saguaro and Prickly Pear Cacti in Saguaro National Park
The scenic drive starts on West Gates Pass Road. To reach it, take exit 257 and head west on West Speedway Boulevard, which soon becomes West Gates Pass Road.
Entering the 20,000 acre Tucson Mountain Park is a cacti-lovers wonderland with its sprawling forest of saguaro. An icon of the Sonoran Desert, the saguaro cactus can grow 60 feet tall and has an average life span of 150 years. There are other species of cactus here as well including fishhook barrel cactus, staghorn cactus, pinkflower hedgehog cactus, Engelman's prickly pear cactus, teddybear cactus and chainfruit cactus.
A few miles up the road, you arrive at Gates Pass (V1). The narrow, curvy road has a steep drop off to the valley below and is not open to vehicles over 40-50 feet long. Careful driving is required, but worth it. Fascinating desert rock formations, striking forests of saguaro cactus and the backdrop of the Tucson Mountains make for incredible vistas. Popular for sunset viewing, parking fills up fast and spaces are limited, so if that's your goal you should get there at least one hour early.
Gates Pass Road comes to an end as it joins onto Kinney Road. Our scenic drive continues north on N. Kinney Road by turning left, however, consider stopping at Old Tucson Studios (A1). Old Tucson Studios was a movie set where the likes of John Wayne and Clint Eastwood filmed more than 300 Western Classics. Today, it continues its legacy as a Wild West theme park featuring live shows, cowboy gunfights, saloon musicals and trail rides.
Heading north on Kinney Road, you will arrive at the Arizona-Sonora Desert Museum (M1). Celebrating the extraordinary variety of life that inhabits the Sonoran desert, you can learn about saguaro cactus, see more than 106 mammals, 361 reptiles, 241 birds that make this desert their home, and much more. Leaving from the Museum is the 6.5 mile King Canyon Trail which leads to Tucson Mountain's only permanent spring. For a shorter trip, you might consider doing the first mile to the Mam-A-Gah Picnic Area.
Continuing north on Kinney Road, you enter Saguaro National Park. Note that there are two sections of Saguaro National Park separated by the city of Tuscon. In this drive, we describe Saguaro West, the Tuscon Mountain District. Approximately 30 miles east, is Saguaro East, the Rincon Mountain District. An entrance fee is required that covers both parks for 7 days from the date of purchase or use your America the Beautiful Annual Pass. After entering the park, the Red Hills Visitor Center (I1) on your left is an excellent location to learn more about the Sonoran Desert, saguaro cacti, and trails within the park. Take in the fabulous orientation program depicting a Native American perspective on the saguaro cactus. The Cactus Garden Trail just in front of the Visitors Center is wheelchair accessible and features a self-guided tour of the common plants in the Tucson Mountain District. And one mile from here, experience abundant plant life and immense views on the easy, half mile, self-guided Desert Discovery Trail.
Near the visitor center is Bajada Loop Drive, a gravel road leading to one of the best trails within Saguaro National Park, the Valley View Overlook Trail (H2). The Valley View Overlook Trail is a 1.5-mile round-trip hike through a forest of Saguaros and other cacti. Along the trail, you may see Gila monsters, desert tortoises, and horned lizards, among others.
Continuing North on Kinney Road, the road soon ends and joins onto Sandario Road. Turn right and take the next right again onto Golden Gate Road. The drive continues through the forest of cacti. In a couple miles on your left, Signal Hill Picnic Area (H1) provides an opportunity to lunch among the saguaro cactus and then explore the nearby Hohokam petroglyphs. An easy half mile climb up Signal Hill Petroglyphs Trail will take there.
Golden Gate Road will end at Picture Rocks Road. We recommend turning right to enjoy views of the saguaro forest until the drive comes to an end. From here, continue on West Picture Rocks Road, which becomes North Wade Road, and turn right on West Ina Road to get back on I-10 where you can continue onto the Sky Island Scenic Byway.

Share