Mosquito Lake Road
A rural farm route to Mount Baker Highway
Mileage
14 miles (23 km)
Duration

The duration is an estimate of a one-way drive and does not include any stops or side-trips.

35 minutes
Seasons

The seasons listed are the best seasons for this scenic drive. If Winter is not mentioned, the road may be closed during the winter.

All Seasons
Roadways
Mosquito Lake Road
Services

The cities or towns listed have either Food or Services such as gas, hotels, pharmacies, etc.

Welcome, WA

▼

, Glacier, WA

▼

, and Maple Falls, WA

▼

Rating

4.0

average from

20

votes

My Drives

Track your favorite scenic drives by selecting those which you want to take and those that you have taken. Using your free account, simply sign in and select My Drives.
Our free Road Trip Planner will reverse the route and include the places of interests. Click the "Add to Road Trip" above to start planning your next road trip.
Send this link to your phone. Standard text messaging rates apply.
() -
Get directions from your start address to the beginning of and including this scenic drive. Choose either an alternate ending or same as start.
Have more destinations? Use our free Road Trip Planner to completely plan your adventure. Click the "Add to Road Trip" above to start planning your next road trip.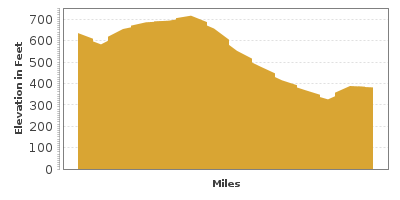 Hotel Finder
Great deals on hotels!
No booking fees.
Safe and secure.
Reserve online or call 1-866-358-9134 anytime.
Mosquito Lake Road is a scenic, rural road between Acme and Welcome. The drive is approachable in either direction.
Mosquito Lake Road
The drive begins in Acme which is reached from WA-9. If you are coming from Sedro Woolley and the North Cascades Highway, head north on WA-9. If you are coming from Mount Baker Highway, head South on WA-9 just after Deming.
The drive is a slow, rural road with farms and ranches. This road used to be a short cut to Mount Baker.
Six miles into the drive, you will pass Jorgenson Lake and Mosquito Lake (W1) on your left. A few miles after, you will reach the single lane Middle Fork Nooksack River Bridge (B1), a steal truss bridge from the 1950s that is on the National List of Historical Sites.
The drive ends in Welcome where it joins onto the Mount Baker Highway (WA-542). On the way home, consider stopping in Bellingham or heading back to WA-9 and heading south to either North Cascades Highway or the Mountain Loop Highway.
Share