The Rockport Loop
A loop near the Northern Cascades
Mileage
77 miles (125 km)
Duration

The duration is an estimate of a one-way drive and does not include any stops or side-trips.

1 hour
Seasons

The seasons listed are the best seasons for this scenic drive. If Winter is not mentioned, the road may be closed during the winter.

All Seasons
Roadways
Washington Highways 20 and 530
Services

The cities or towns listed have either Food or Services such as gas, hotels, pharmacies, etc.

Arlington, WA

▼

, Concrete, WA

▼

, Darrington, WA

▼

, Sedro Woolley, WA

▼

, and Mount Vernon, WA

▼

Rating

3.9

average from

53

votes

My Drives

Track your favorite scenic drives by selecting those which you want to take and those that you have taken. Using your free account, simply sign in and select My Drives.
Experience this Scenic Drive right from your web browser now with RoadPreview.
Our free Road Trip Planner will reverse the route and include the places of interests. Click the "Add to Road Trip" above to start planning your next road trip.
Send this link to your phone. Standard text messaging rates apply.
() -
Get directions from your start address to the beginning of and including this scenic drive. Choose either an alternate ending or same as start.
Have more destinations? Use our free Road Trip Planner to completely plan your adventure. Click the "Add to Road Trip" above to start planning your next road trip.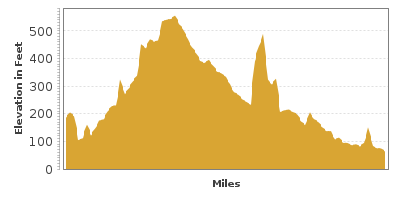 Hotel Finder
Great deals on hotels!
No booking fees.
Safe and secure.
Reserve online or call 1-866-358-9134 anytime.
The Rockport Loop travels from Arlington to Rockport, joining up to the North Cascades Highway and heads back to Sedro Woolley. This is a perfect short scenic drive to experience the splendor of the North Cascades.
We describe this scenic drive starting in Arlington where the WA-530 and WA-9 meet. From I-5, take exit 208 and head east on WA-530.
Heading east on WA-530, the drive heads through sections of forests, small farms, and towns, with occasional views of the Cascades Mountains.
As you arrive in Darrington in 27 miles, the WA-530 turns left and the Mountain Loop Highway is to the right. Our drive continues on WA-530 through dense forests, portions clearly being logged behind trees skirting the side of the road. The drive follows the Sauk River and many of its twists to the Skagit River.
18 miles from Darrington, the WA-530 will end and you join WA-20, the North Cascades Highway. This drive heads west (left) on WA-20. If you were to turn right, you would head towards Washington Pass, which is closed in the winter through around the end of April.
Moments after the turn, Rockport State Park (H1) is on your left. It is a beautiful, old growth forest that has never been logged, creating a dense canopy where minimal sunlight reaches the ground and the original ecosystem still remains. Sauk Mountain touches the park and has several foot trails. In the late winter, Rockport offers an opportunity to see the second largest eagle gathering in the United States, Alaska being the first.
Continuing west on WA-20, you will occasionally see the beautiful blue-green Skagit River on the south side of the road. 20 miles from Rockport, the concrete silos on the right welcome you to Concrete. The town was a center for cement production beginning in the early 1900's and a stroll through the main street hearkens back to the old days with a few of the original buildings remaining. From Concrete, you can enjoy a day on Shannon Lake (W1) and Baker Lake (W2) by following Baker River Road and Baker Lake Road.
Stop at the nearby Henry Thompson Bridge (B1). Built in 1916, its graceful arch was the longest single-span cement bridge in the west, and has been listed on the Washington State and National Historic Register since 1976.
Continuing west on WA-20, the drive travels through forests, farmlands, and small towns, until you reach Sedro Woolley in 24 miles. From Sedro Woolley, consider heading north on WA-9 to Mosquito Lake Road and Mount Baker Highway or head west on WA-20 to I-5 for Chuckanut Drive. Continuing further on WA-20, brings you to Whidbey Island. To finish the loop in Arlington, head south on WA-9.
Share